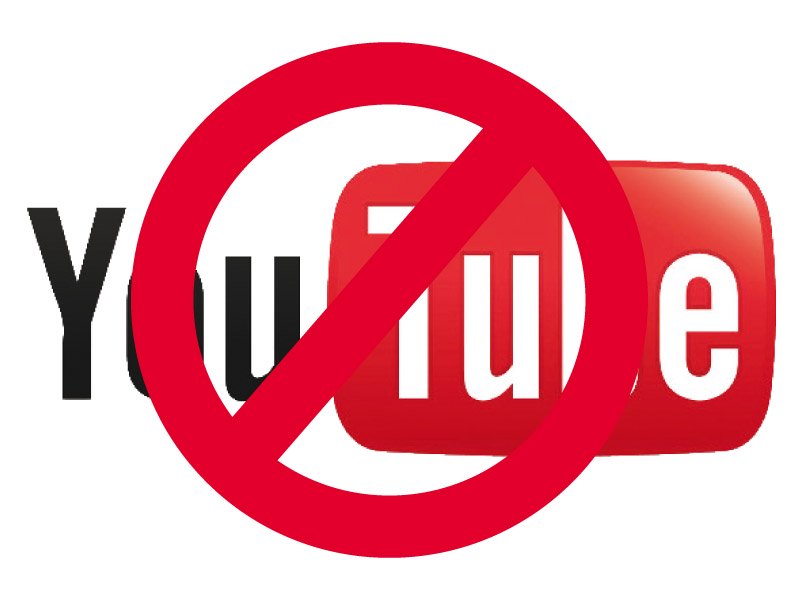 ---
KARACHI:



The restriction on youtube.com is into its third year but uncertainty on when and how it would be unblocked and divide on justifications behind the sanction continue to hover around the world's largest video sharing website.




Islamabad banned the social video-sharing platform on September 17, 2012 after its parent company Google had turned down Pakistan's request to remove the blasphemous movie 'Innocence of Muslims', which caused uproar among Muslims across the world and sparked violent protests in some countries including Pakistan.

Proponents of internet freedom criticised the blanket ban of YouTube, saying it was a violation of basic civil rights. Viewing certain content is a personal choice and the government should not intervene, some say. On the other hand, there are those who say blasphemous content not only hurts the religious sentiments of Muslims but can lead to violence and the solution remains in blocking the material. The government took the latter road.

The YouTube saga started afresh last week when some Internet Service Providers restored the website in parts of Karachi for unknown reasons, whereas there is no change in the official stance. The news of the website's availability spread quickly across the country. Scores of people took to social media and expressed their joy while many others shared their frustration for not being able to access it.

The government's stance on the subject may not change and people may continue to be divided on YouTube's accessibility. However, it makes little difference because, while the website remains blocked on paper, its content is available through various platforms.

Despite the ban, YouTube was always available to Pakistanis. Some people used proxy servers but, things became easier after local entrepreneurs, sensing the need, launched their own portals that allowed direct access to YouTube's content.

Pakistani websites, such as playit.pk, ytpak.com and the recently-launched tubemuse.com provide direct access to YouTube's content. However, there is a twist — they heavily focus on filtering blasphemous and objectionable content that Google originally refused to do.

"The videos are served directly by YouTube. What we do is that we block the objectionable content on a daily basis" said Hasan Saleem, the entrepreneur behind tubemuse.com, launched a month ago.

The website got 70,000 hits on the very first day and gets 40,000 daily views on average. The site reached a peak of 175,000 hits last week while 300 movie downloads took place the week before. The website's country ranking improved from 2,316 a week ago to 1,631 on Saturday, according to alexa.com.

These statistics certainly indicate how quickly the users are adapting to alternatives of YouTube. These portals keep a low profile and do not market themselves but remain well received.

While TubeMuse is a recently launched video sharing portal, ytpak.com has been catering to millions of Pakistanis for over a year now. The Lahore-based portal was launched a year ago and now boasts 1 million daily page views with 200,000 videos watched on the platform every day.

Ranked in the 60s, ytpak.com – if current trends continue – will be among the top 10 websites of Pakistan, according to its founder Erfan Ilyas.

"Our portal scans the internet and pulls data [videos searched by users] from the fastest server that is available. It searches YouTube, Daily motion and other such platforms and serve it to users," Ilyas said, explaining how the website works.

Responding to a question, Ilyas said his group founded the website for professional needs and not for profit.

The overwhelming public reception of the website, however, increased bandwidth costs and now they are looking to increase revenues to make up for server costs.

With these platforms aggressively focused on blocking blasphemous material and providing access to useful content, the official ban on YouTube may not restrict users from accessing the world's largest video sharing website.

The writer is a staff correspondent

Game changer

The single biggest success of Pakistani video sharing platforms, such as ytpak.com and tubemuse.com was providing direct access to YouTube's content while simultaneously blocking the objectionable content.

Before launching the site, TubeMuse prepared a list of content that was declared objectionable by the government and local courts. They had it blocked and now keep themselves updated to block similar content on daily basis. They do it through an automated code that filters objectionable content.

Ytpak.com, too, filters blasphemous content with a solution that uses intelligent key words, according to Ilyas.

"Our solution gives ratings to key words and when the ratings reach a particular point, the video is blocked and all of this is done automatically," Ilyas said, adding that it is impossible to manually block objectionable videos that run into the millions.

Published in The Express Tribune, March  2nd, 2015.

Like Business on Facebook, follow @TribuneBiz on Twitter to stay informed and join in the conversation.
COMMENTS (2)
Comments are moderated and generally will be posted if they are on-topic and not abusive.
For more information, please see our Comments FAQ