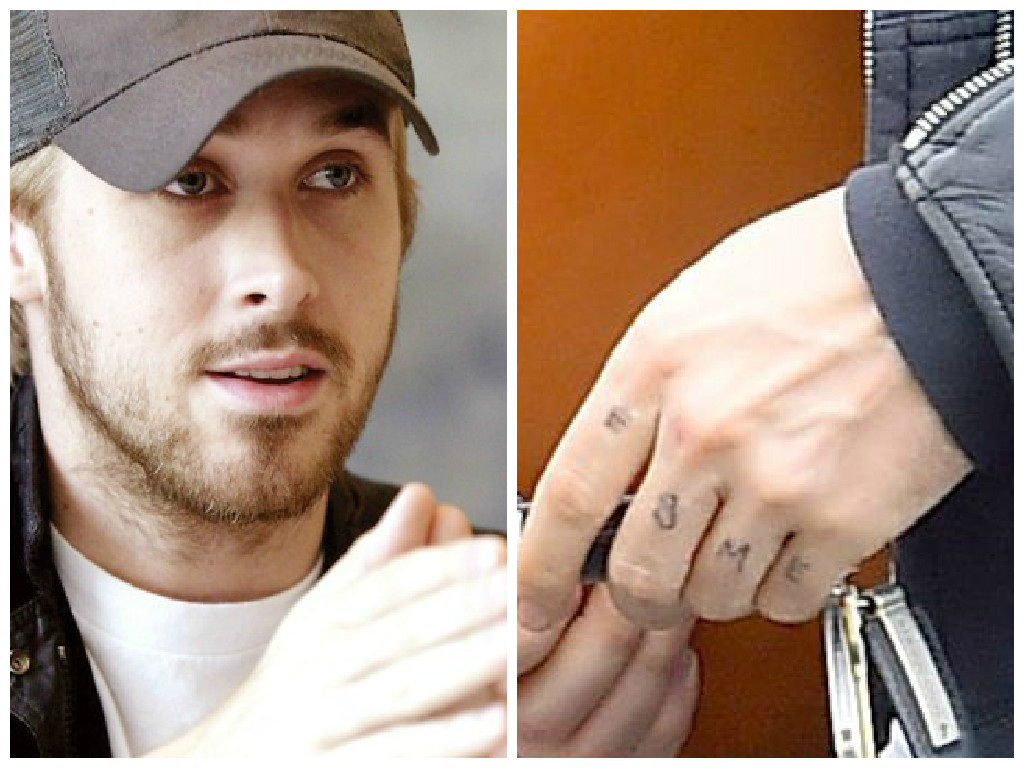 ---
LOS ANGELES: It seems Ryan Gosling has turned to body art to showcase his love for his daughter. The actor was spotted with 'Esme' - which is short for Esmeralda - written onto his knuckles.

The 'inking' sent his fans into a tizzy with a speculation - whether it was a tattoo or just a doodle.

The actor, who welcomed his first child with Eva Mendes in September last year, was spotted with the name across his knuckles here on Friday, reports mirror.co.uk.


Cutest thing ever?! Ryan Gosling wrote his daughter's name across his fingers today! See pics: http://t.co/sxp5UhVJz6 pic.twitter.com/MlF0li8vIf

— JustJared.com (@JustJared) February 27, 2015


However, it's still unknown whether the tribute is a permanent tattoo or not. The lettering, while readable, was thin and could be a quick doodle before he left the house.

Meanwhile, Gosling looked casual during the outing in a black leather jacket, jeans and a white T-shirt. He completed the look with a colourful baseball cap and black hood pulled up over his head.
COMMENTS
Comments are moderated and generally will be posted if they are on-topic and not abusive.
For more information, please see our Comments FAQ