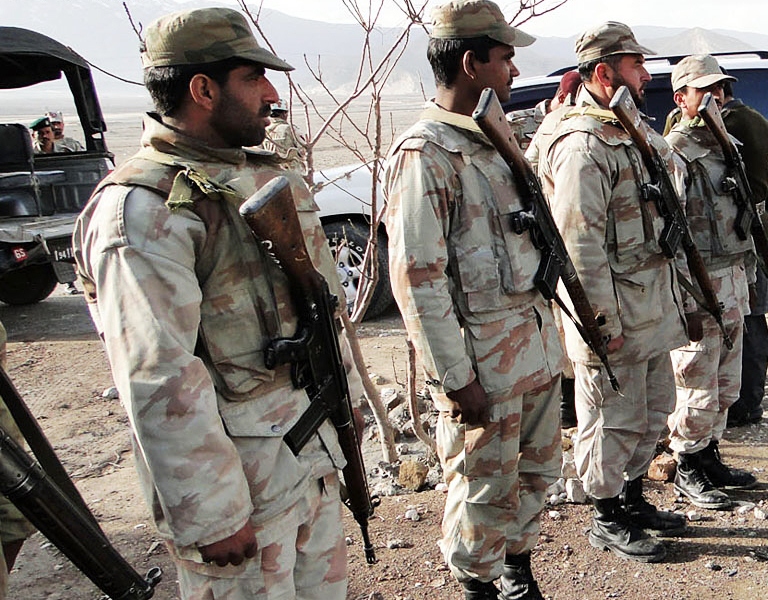 ---
QUETTA: Balochistan Home and Tribal Affairs Department said on Monday that the police will replace the paramilitary Frontier Crops (FC)  over the next year and a half in maintaining law and order in the war-torn province.

"Civilian forces will replace the FC during the next one and half years," Home Secretary Akbar Hussain Durrani told The Express Tribune.  The FC currently aids civilian law enforcement agencies in maintaining law and order the province.

The new batch of Combat Force graduated on February 19 in the presence of Prime Minister Nawaz Sharif and Chief of Army Staff General Raheel Sharif.  At least 200 police personnel were trained to combat terrorism, including 18 lady constables and officers.

Read: Frontier Corps kill 15 BLF militants in Kharan gun battle

"The Frontier Corps would be sent back to the borders for maintaining security," the home secretary added.

Read: Joint operation: Sikh trader freed after firefight near border



"The first batch of Combat Force have resumed their responsibility while others are still being trained. It may take one and half years to completely replace the Frontier Corps (FC) in Balochistan."

At least 5,000 personnel, officers and lady constables, of police and Balochistan Levies would be trained by Army officers during the next one and half years to replace the FC.

According to Home Department, as many as 12 platoons and 11 wings of Frontier Corps (FC) have been deputed in different parts of Balochistan to aid the police and Levies for maintaining the law and order situation in the province.

The FC is a border patrol force, however, it was called in to maintain public order in certain parts of the province, Durrani added. Balochistan spends Rs150 million monthly on Frontier Corps (FC), Home Secretary said.

Read: FC arrests four on terror links

The militancy and sectarian violence stricken province's jurisdictions are divided between police and Balochistan Levies. More than 90% areas come under the jurisdiction of Balochistan Levies Force while less than 10% areas fall in the jurisdiction of police.

There are 17,600 Balochistan Levies personnel, including 3,500 Federal Levies personnel, while there are 29,700 police personnel deployed in urban areas.
COMMENTS
Comments are moderated and generally will be posted if they are on-topic and not abusive.
For more information, please see our Comments FAQ