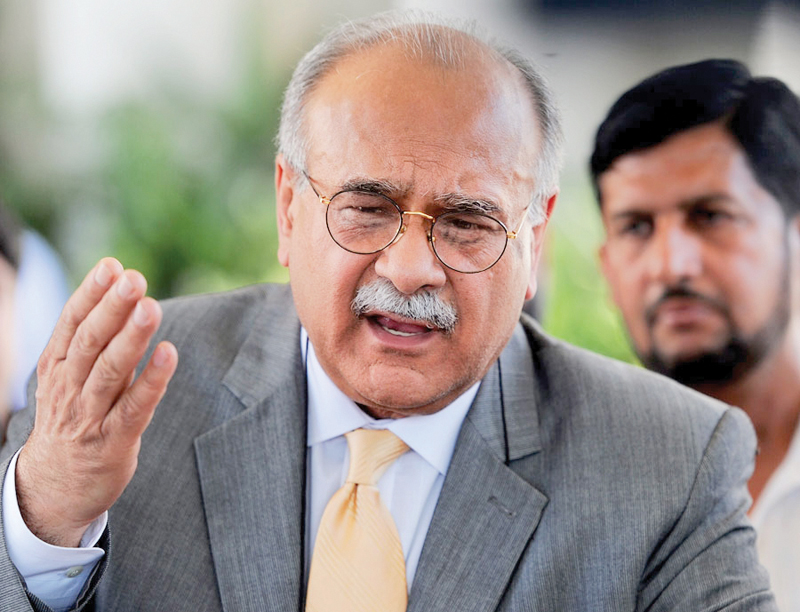 ---
KARACHI: Former Pakistan Cricket Board (PCB) Chairman and current Governing Board member Najam Sethi has defended the team's poor performance in the World Cup.

Pakistan has lost both of the matches it has played so far against India and West Indies and the team is on the brink of crashing out of the tournament in the initial stage.

Sethi feels that criticism which is being directed at the team is unwarranted.

"Pakistan's performance is really depressing but the expression of that sadness is not right," Sethi told reporters during the Lahore Literature Festival.

"Other teams don't play under the same pressure like our team does because of the media and fans. We must not forget that this is the same set of players who beat South Africa in South Africa and defeated Australia in a Test series in UAE."




The official further claimed that when the team was announced, 90% people appreciated the selection and there was debate on one or two players which is a normal thing but the rest of the squad was welcomed by the public as well.

Putting across his point, Sethi said that our expectations are too high from our team but we must not forget that our team has gone handicapped in the World Cup.

"The team's handicaps should also be looked upon that we do not have frontline fast-bowlers and spinners due to injuries and suspensions. All is not lost as it is possible that we might be wiped out but at the same time it is equally possible that we will go into the quarter-finals," he added.

Published in The Express Tribune, February 23rd, 2015.