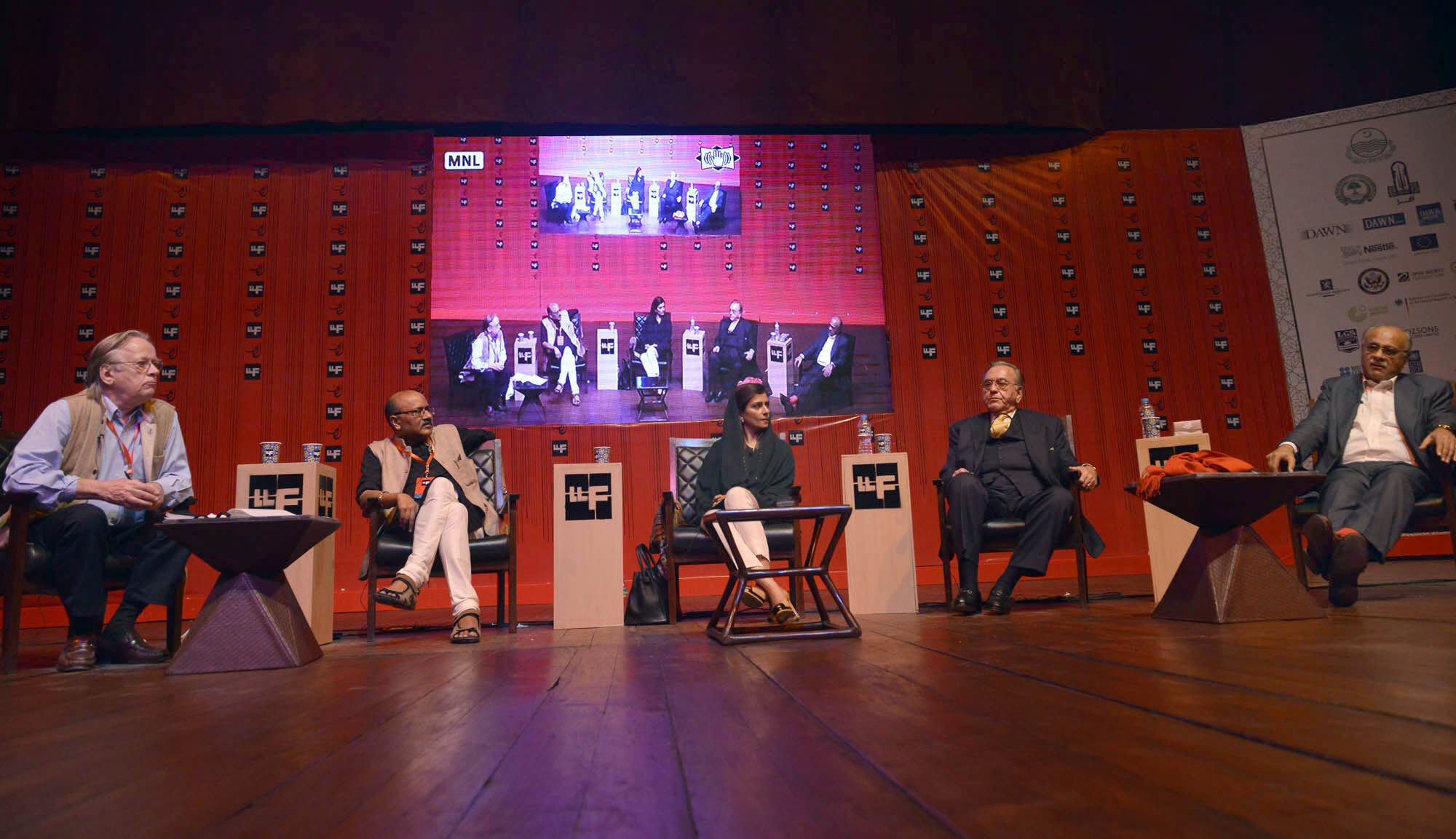 ---
LAHORE:



"Manmohan Singh was a statesman who probably genuinely wanted to address India-Pakistan relations but was hampered by public opinion," said Hina Rabbani Khar, the former foreign minister, at a Lahore Literary Festival session titled Anticipating Peace: India and Pakistan.




She said each country defined itself by portraying the other as the enemy. She said there had been moments when it seemed that the two countries would achieve long-lasting peace but the moment was fleeting. She said Pakistan's government had made considerable progress when it granted India the MFN status but overall the constituency for peace had not been built in both states.

She said political leaders, instead of playing to the public opinion, should lead it.




Najam Sethi, news analyst, agreed with Khar, saying that Pakistan's obsession with India was woven into the country's narrative.

He said India was now looking elsewhere.

He said one reason why Modi did not engage with Pakistan was that he did not want to make it look like he was carrying forward the Congress' agenda. He was referring to a trade agreement proposed under Manmohan Singh. He said at the time the Pakistani government had backed away since it looked like Congress would lose power but under Modi, the process had completely stalled.

Shekhar Gupta, vice chairman of the India Today group, disagreed. He said India and Pakistan's obsession with each other was no longer as it had been earlier. He said this was a recent phenomenon for Pakistan but India had not been obsessed with Pakistan for a long time.

He said both countries had a new generation of voters who were increasingly asking their leaders, "What can you do for us?"

He said Modi was a new character for Pakistan to understand, since he was looking to make a place for himself in history separate from the Nehruvian worldview, politics and style.

He said Modi did not want to waste his five years fighting Pakistan and was engaging the rest of the world. He said during Obama's visit, there was no mention of Pakistan.

He said Modi wanted peace with Pakistan but would come to that in his own time.

Khurshid Mahmud Kasuri, a foreign minister under General Musharaff's rule, said the two countries had close to negotiating an agreement on Kashmir.

"I know this because I myself corrected the commas and full stops in various drafts," he said, adding that the peace deal fell through in the final round of discussions. He said Pakistan Army did not oppose peace with India, saying that the three years they spent on reaching the framework of the deal could not have happened without their support.

However, he said Pakistan Army would never settle for a secondary position in any negotiations.

Published in The Express Tribune, February 23rd, 2015.
COMMENTS (53)
Comments are moderated and generally will be posted if they are on-topic and not abusive.
For more information, please see our Comments FAQ