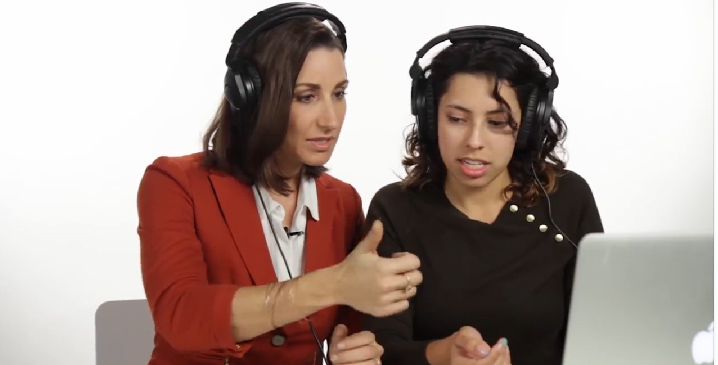 ---
Cricket may be the life of our nation but it's a sport largely unheard of in the United States. So what happens when you make a few Americans watch cricket for the first time?

Buzzfeed video took it upon themselves to find out. If you need any proof of how ridiculous the reactions can be and how unaware some people are of our favourite pastime, watch the video below.

The video starts by explaining the basics of cricket, elaborating on how the game is played worldwide with a bat and a ball and two teams of 11 players compete for runs on a field.

But then, what is the wicket?

Puzzled, a woman in the video claims, "The bat is called a wicket."

But it doesn't stop there as one of them differentiates between arch-rivals Pakistan and India merely by the colours of their kits. "So, green is Pakistan and blue is India," one of them says, while watching a match between the two countries on PTV Sports. Captain Misbabhul Haq also features in the video but the Americans are clueless about who he is.

Lo and behold, a 'cowboy' (umpire) is spotted on the field by one of them. While one American claims he must be the referee, another compares him to the Canadian Mountie, the Royal Canadian Mounted Police who also dons a hat.




Do you see the similarity? PHOTO: REUTERS

And just when you think it can't get any worse, there is confusion about what the sport really is about.

"So, may be the goal is not to catch the ball," says one woman, as a clip of a fielder dropping a catch appears on her computer screen.

"There are no outfielders," says another, when a batsman hits a four. While another comments, "Where are they trying to get the ball, its like it can go anywhere."

So how confusing is the sport to the average American. The final comments from some of the Americans sum it up:

"I know less about cricket now than I knew before we watched it."

"I will definitely not look out for it on ESPN."

[/fbvideo]