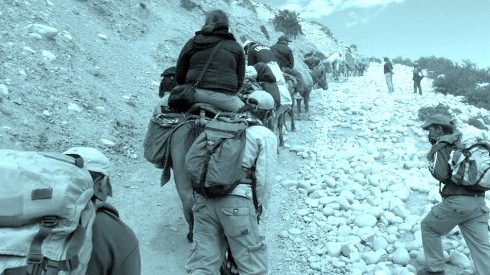 ---
KATHMANDU: A group of Nepalese leprosy sufferers are training to climb Mount Everest in an effort to raise awareness and remove stigma surrounding the disease, expedition organisers said on Thursday.

Leprosy affects about 160,000 people in impoverished Nepal, where superstitions about the disease often lead to the persecution of victims.

"The purpose of this expedition is to raise awareness internationally and nationally that leprosy is still an endemic in Nepal, and that many of the affected need long-term care," said expedition organiser Raj Kumar Shah. "The message we want to put across is that even those with a disability can climb mountains." Around 15 sufferers will train for the expedition, but just five will be chosen for the final ascent to the summit in the spring of 2011. READ Nepal, a local charity working with leprosy victims, is attempting to raise 160,000 dollars to fund the expedition, which will be led by four-time summiteer Lhakpa Norbu Sherpa.

Leprosy is a slow-progressing bacterial infection that affects the skin, peripheral nerves in the hands and feet, and mucous membranes of the nose, throat and eyes. Nepal has had some progress in reducing the prevalence of the disease and in January the government said the number of patients had fallen below one in 10,000 of the population, the World Health Organisation standard for declaring it eliminated.
COMMENTS
Comments are moderated and generally will be posted if they are on-topic and not abusive.
For more information, please see our Comments FAQ