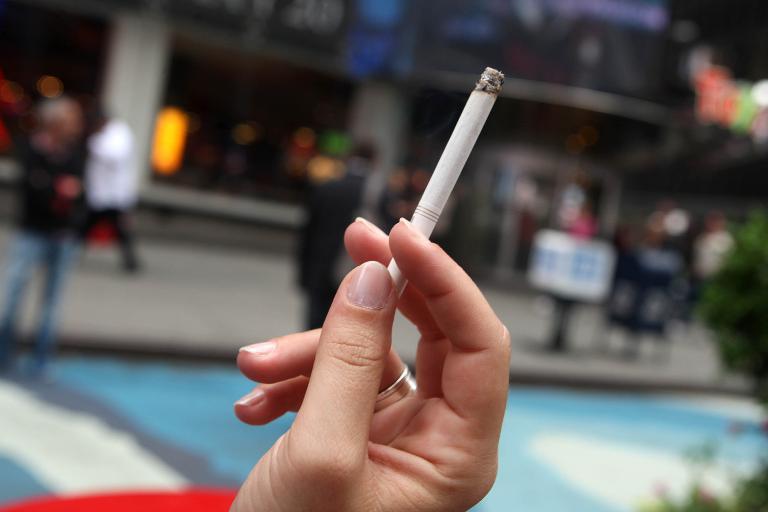 ---
MIAMI: A medication known as varenicline (Chantix) has been shown to help some smokers quit, even if they were not ready to give up cigarettes right away, international researchers said Tuesday.

The study in the Journal of the American Medical Association (JAMA) was funded by pharmaceutical giant Pfizer, which makes Chantix, but was led by doctors at the non-profit Mayo Clinic in Rochester, Minnesota.

More than 1,500 smokers enrolled. All said they were not ready to quit in the next 30 days, but did want to kick the habit within three months.

Researchers randomly assigned some to receive the drug for six months and others to receive a placebo.

After six months, those who received varenicline were more than four times more likely to quit than those who took a sugar pill -- 32.1 per cent on the medication stopped smoking, compared to 6.9 per cent of the placebo group.

After a year, those in the medication group were twice as likely to have quit than those in the placebo cohort. By that time, 27 per cent on the medication had quit, versus 9.9 per cent on the placebo.

The drug comes with side effects, ranging from nausea to thoughts of suicide, and did not help most of the smokers quit.

But researchers said their analysis showed it was more helpful than a placebo when it came to long-term habit changes.

"This study is important because this opens the door to treatment for approximately 14 million smokers who have no intention of quitting in the next 30 days but are willing to reduce their smoking rate while working toward a quit attempt," said lead author Jon Ebbert, associate director for research in the Mayo Clinic Nicotine Dependence Center.

"Smokers should know that varenicline can help them quit smoking if they want to reduce their smoking prior to completely stopping," he added.

"It's an effective and safe way to increase long-term smoking cessation."

Co-authors on the study came from the University of Vermont, University of London and Nebraska Medical Center.
COMMENTS
Comments are moderated and generally will be posted if they are on-topic and not abusive.
For more information, please see our Comments FAQ