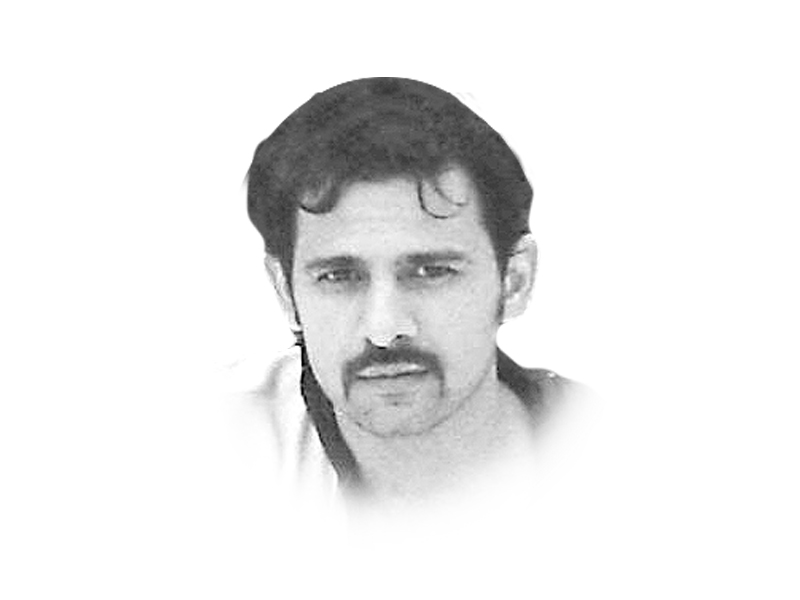 ---
It's been more than a year since the pictures of a pretty little girl with her cute younger brother went viral on the social media. In one of the pictures, they could be seen sitting on each side of a snowman with their faces beaming with happiness and innocence; in another they could be seen in their school uniform with their tongues sticking out in a playful gesture. The tale behind these pictures was shockingly heartrending. These pictures were of 11-year-old Muhammad Ibtihaj and his 12-year-old sister Rida Fatima. Ibtihaj and his family members were returning home from the Iranian city of Taftan after a pilgrimage when a powerful explosion ripped through their bus – carrying 51 pilgrims – when it reached the Dringarh area of the Mastung district. Ibtihaj was injured in the attack but this was not the worst. In the blink of an eye, his entire world had come crashing down. His sister Umm-e-Farwa, 19, his mother and grandmother had been killed in the attack along with 25 other pilgrims by the murderous sectarian group, the Lashkar-e-Jhangvi (LeJ), also known as the Ahle Sunnat Wal Jamat (ASWJ). His beloved sister and best friend Rida was lying lifeless in a pool of blood. After a 48-hour-long sit-in, in the wake of government assurances that the elements behind the attack would be brought to book, the victims were laid to rest in the Bahisht-e-Zehra graveyard that is running out of space faster than the other cemeteries in Quetta.

Ibtihaj is now 12. He has recovered from his injuries but not from the loss of his loved ones. At this tender age, he has been led to worry about issues which children of his age normally don't have to. He is concerned about his security. He is worried about his future in a city, Quetta, where being a Hazara makes one the softest target of Pakistan's homegrown terrorist group, the LeJ/ASWJ. He wonders why the state has so miserably failed to combat the group that killed hundreds of Hazara community members with impunity for the last so many years. He mulls over the question of why the government does not act against a group that has carried out hundreds of terrorist attacks. He says that he has rested his case against those who have been patronising the terrorist group that killed his sisters, mother, grandmother and hundreds of his community members.

The ongoing spate of targeted terrorist attacks in Balochistan, particularly in Quetta, was led by Usman Saifullah Kurd, who was recently killed in a clash with paramilitary troops. He was the operational commander of the Balochistan chapter of the LeJ/ASWJ. While Kurd had head money of Rs2.5 million on him, his deputy, Dawood Badini, carries head money of Rs2 million.  Both Kurd and Badini were sentenced to death for masterminding two terrorist attacks in Quetta which killed 65 people, predominantly Hazaras.

After Kurd and Badini were arrested some years ago, sectarian attacks had almost come to a halt in Quetta. But, in 2008, under darkly mysterious circumstances, both the convicted terrorists managed to break away from the jail located in Quetta cantonment's high-security zone, where no one can even enter without prior permission. According to a report, 758 Shias have been killed in 478 terrorist attacks. Of these, 338 belonged to the Hazara community while 420 belonged to other ethnicities. A Human Rights Watch report, released in 2013, said the LeJ operated with "virtual impunity across Pakistan, as law enforcement officials either turn a blind eye or appear helpless to prevent attacks".

Things have turned worse for Ibtihaj's father after the deadly attack on the Army Public School in Peshawar. He feels that his son is exposed to greater danger, particularly in a city where they live in fear 24 hours a day. He now fears the consequences if someone entered his son's school. "Ibtihaj is a Hazara boy. If anyone came to attack the students, the Hazaras would be killed first," he says. He is concerned about his son's future. He says that even if the government would give Ibtihaj a scholarship to study at a university here in Quetta, the institution would be located in a no-go area for Hazaras, an area where they will be identified from miles away and shot dead.

Among the Mastung blast injured, who were admitted to a hospital in Karachi, Mehrin Kauser, a zoology student at the Women University Quetta, could have come back to her university by now had the university management not terminated the pick-and-drop facility that was available to her prior to the attack. A clearly dejected Mehrin, who refused to see herself as a victim of that brazen attack in which she lost her sister and mother, told me that she had to discontinue her education because going to university poses a serious threat to her life. If it was the ghastly bombing that took her mother and sister away, it was the state of Pakistan that denied her the right to educate herself. Mehrin is the face of quite a few Hazara students who had to discontinue their studies due to the precarious security situation in a city where their distinct features mark them out as easy targets. This very fact is symptomatic of the state and society's broader failure. Both the civilian and military leaderships and each and every person holding key positions in the state and security apparatus at least owe an apology to Mehrin and dozens of other students who had to discontinue their education because the authorities have failed to provide them with a conducive security environment.

Each and every terrorist act brings with it a feeling of deja vu. TV channels run tickers showcasing the statements from different individuals/groups condemning the terrorist act as well as highlighting their concerns over the agonising trend of the inexorable march of terrorism penetrating our society. Government officials burst on television screens with false promises of apprehending those behind such acts of brutality. An inquiry is promptly ordered to probe the incident and this is where the case is closed effectively. The more the number of casualties swells in such an attack, the more air time it gets on media and then the incident sinks into oblivion. We have fast turned into an insensitive crowd that is immune to human tragedies. We have forgotten about the victims of the countless terrorist attacks our country has had to face and, as I conclude this column, I learn that not only are they forgotten; they are being abandoned as well.

Published in The Express Tribune, February 18th, 2015.

Like Opinion & Editorial on Facebook, follow @ETOpEd on Twitter to receive all updates on all our daily pieces.