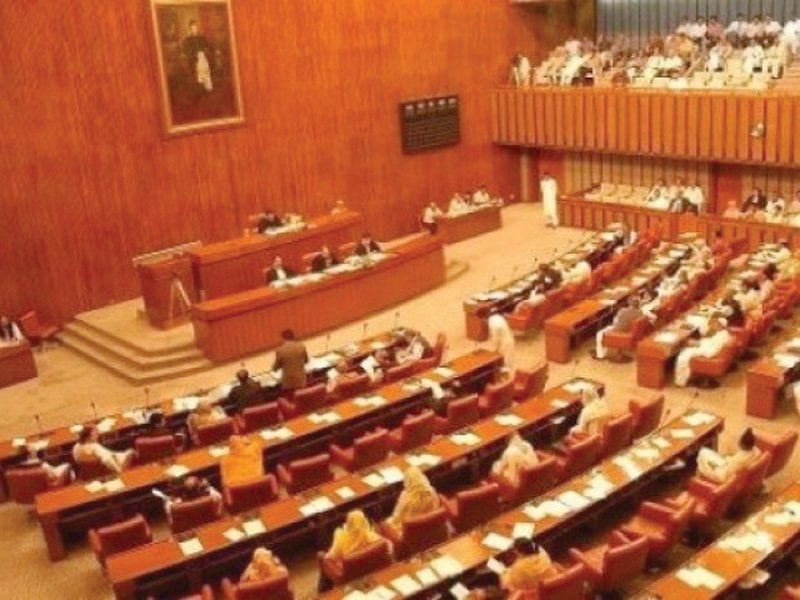 ---
ISLAMABAD:



Debate over the proposed route of the Pakistan-China Economic Corridor became increasingly confrontational on Friday when lawmakers from some of the smaller provinces argued that its original route had been changed to cater to Punjab and Sindh at the cost of Balochistan and Khyber-Pakhtunkhwa.




The Senate Foreign Affairs Committee discussion was fraught with tension after committee chairman Senator Haji Adeel from K-P threatened to turn the project into another Kalabagh dam unless the original route passing through Dera Ismail Khan and Zhob was not kept intact. Kalabagh was a project that was scuttled after it was perceived by the smaller provinces to be for the exclusive benefit of Punjab over the interests of other regions.

"We will make it clear to the Chinese government too that it should support Pakistan rather than Punjab or certain politicians," said Haji Adeel, referring to statements made by parliamentarians from the ruling PML-N that those protesting against the project should be mindful of the interests of all of Pakistan, not just its provinces.




In a veiled threat to Beijing, the Senate Foreign Affairs Committee chairman said: "China should remember that it needs K-P and Balochistan for its future business with Afghanistan and that would not be possible without their consent."

Other members of the committee, including Senator Sughra Imam (PPP, Sindh), Senator Mushahid Hussain Sayed (PML-Q, Islamabad), and Senator Farhatullah Babar (PPP, K-P), supported the government's stance that Gwadar port should be brought online with existing infrastructure first, before the infrastructure projects in Balochistan and Khyber-Pakhtunkhwa are built.

"We all are Pakistanis and should talk for Pakistan neither for individual provinces," thundered Senator Mushahid Hussain, angrily. "We should not drag such development projects into politics." Senator Babar's stance is particularly interesting since he is from K-P and in a previous committee meeting had expressed scepticism over the proposals to use the existing infrastructure in Punjab and Sindh first.

The planning secretary and communications secretary, the two leading civil servants handling the project, categorically denied that there has been any change in the original route. They said that the project in its entirety would take between 10 and 15 years to complete. The first phase of the project would utilise the road network in Punjab and Sindh so that Gwadar port can be operationalised faster. Following that development, the road networks in Balochistan and K-P would be built to bring them onto par with Punjab and Sindh. The officials said that this project would connect every part of Pakistan, including Gilgit-Baltistan.

"Some people are raising alarm and not understanding the project," said Communications Secretary and National Highway Authority Chairman Shahid Tarrar. Senator Adeel took umbrage at Tarrar's statement, responding: "You are a bureaucrat and you're giving a political statement?"

Harsh words were also exchanged between Senators Adeel and Imam over the former's opposition to the route from Multan to Sukkur. "It seems that you are against the development of the most neglected Seraiki areas in Southern Punjab to benefit from this route," said Senator Imam.

Senator Adeel's response was dismissive. "Whatever. We will not allow this project to be constructed unless it passes through D I Khan and Zhob," adding that his party would be meeting with the Chinese ambassador to discuss the project.

Senator Farhatullah Babar, who had originally posed questions to civil servants, said that after the presentation by the government it has become clear that no areas will be ignored, but that there are other priorities as well, such as the immediate operationalisation of Gwadar port.

Published in The Express Tribune, February 14th, 2015.
COMMENTS (9)
Comments are moderated and generally will be posted if they are on-topic and not abusive.
For more information, please see our Comments FAQ