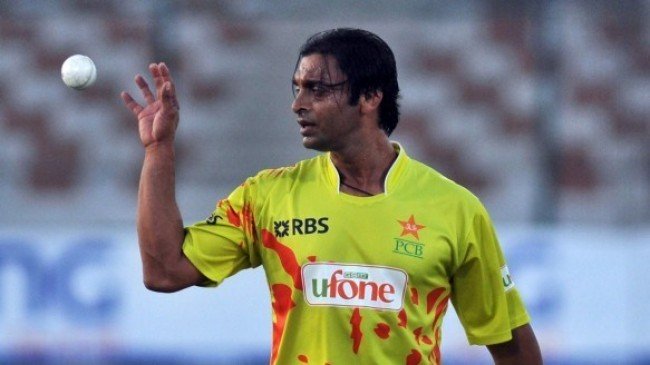 ---
KARACHI: Brilliant performance by controversial pacer Shoaib Akhtar impressed Pakistan chief selector Mohsin Hasan Khan who said that if the enigmatic fast bowler continues to perform well in the domestic tournaments, he could be considered for the upcoming tour of England in summers.

Mohsin, who watched Shoaib bowling yesterday in the Pentangular Cup one-day tournament here against Peshawar, where he returned with the figure of 6 for 52, said the pacer stands a realistic chance to return to the international arena.

"If he continues to play well regularly at the domestic and club level and proves his fitness and form, he could be considered for the English tour," Mohsin said.

"We have not written him off completely. He should be grateful to the PCB that it has given him a chance to win back his place in the national team," he said.

With Wednesday's performance, Shoaib is now the leading wicket taker in the Pentangular tournament. Pakistan is due to tour England from late June onwards to play six Tests, two against Australia and four against England in what promises to be a tough tour.

Shoaib, 34 has not played for Pakistan since May, 2009 when he appeared in a one-day series against Australia and since then has had a knee operation and also faced disciplinary issues with the board. The fast bowler was not given a central contract this year by the board which also refused to bear expenses for his medical treatment in England.

Shoaib who has taken 178 Test and 223 one-day wickets has played only a handful of matches for Pakistan since 2007.

Mohsin said the selectors were approaching their job with an open mind. "We are seriously looking at the discarded players including Shoaib and we are taking their performances in this Pentangular Cup seriously. Anyone who performs is back in contention," the chief selector said.

Shoaib was delighted with his performance insisting he was confident of making it back to the national team. "I am targeting the England tour and that is why I am laying stress on domestic cricket. My knee is holding up well and it was the best decision I took to have the operation last year since I was struggling with it for last few years," Shoaib told reporters at the stadium.

Mohsin also made it clear that the selectors would be happy to pick former captains and senior batsmen, Younus Khan and Muhammad Yousuf, the day PCB lifts its ban on them from playing for the national team. "If the board lifts their bans we will be happy to consider them since they are experienced players with a proven record at the Test level specially in English conditions," he added.
COMMENTS (7)
Comments are moderated and generally will be posted if they are on-topic and not abusive.
For more information, please see our Comments FAQ