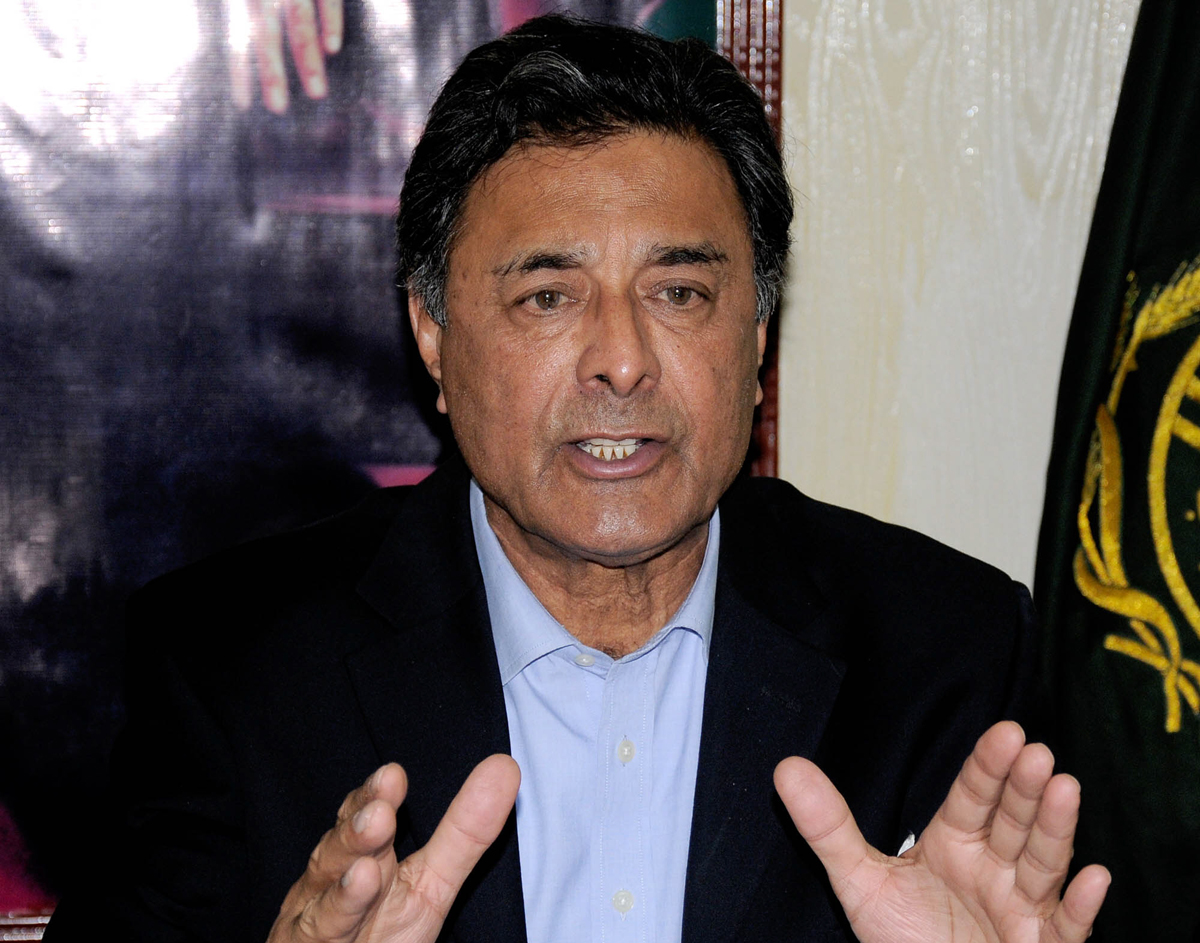 ---
LAHORE:



Military courts will start functioning by the end of February, Home Minister Col (retd) Shuja Khanzada said on Sunday.




"The formation of military courts is being finalised. They will start functioning by the end of the current month," he said.

Talking to reporters on Sunday, the minister said that law enforcement agencies were making all out efforts to implement the National Action Plan against terrorism.




He said cases against those directly or indirectly involved in terrorist activities would be sent to the military courts.

The minister said that terrorism was a crime against humanity. "The war against terrorism has become Pakistan's own war. The Pakistan Army and law enforcement agencies know how to deal with them," he said.

Fighting extremism

Terrorism, extremism and sectarianism are big hurdles in the way to national development, Chief Minister Shahbaz Sharif said on Sunday.

He was talking to a delegation of Pakistan Muslim League-Nawaz leaders on Sunday.

"The time has come to root out terrorism and extremism from the country. The political and military leadership has resolved to fight a decisive war against the enemies of peace and humanity. Those who shed the blood of innocent Pakistanis in worship places, educational institutions and markets will be held accountable now," he said.

The chief minister said that Pakistan was passing through the most difficult phase of its history. "Terrorism and extremism have shaken the foundations of the country. Thousands of Pakistanis, including soldiers and policemen have lost their lives in the war against terrorism," he said.

"The Pakistan Army is fighting the war against terrorism bravely. The nation is proud of its armed forces and supports them," he said.

He said that people of Pakistan would win the war against terrorism and foil the designs of the country's enemies. "The strategy adopted unanimously by the national leadership against terrorism is yielding positive results. The National Action Plan will result in elimination of terrorism from the country," he said.

He said that murder of innocent children in Army Public School Peshawar was a national tragedy. "The barbaric attack has united the nation in the war against terrorism. Terrorists will be defeated and wiped out from the country with the force of national unity," he said.

The chief minister said that the National Action Plan would be fully implemented. "A decision has been taken to arrange speech and essay-writing contests in educational institutions to promote peace, brotherhood and harmony," he said.

He said that the law against publication and distribution of provocative literature, misuse of loudspeakers and wall-chalking had been made more stringent. "A Counter Terrorism Force has been formed in the province. The first batch of the force has been trained. Implementation of the National Action Plan is yielding positive results," he said.

Published in The Express Tribune, February 9th, 2015.
COMMENTS
Comments are moderated and generally will be posted if they are on-topic and not abusive.
For more information, please see our Comments FAQ