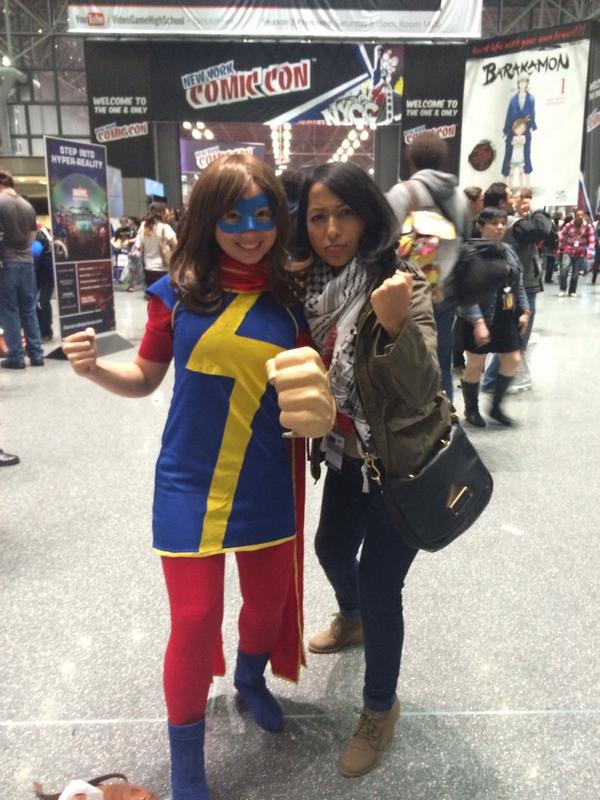 ---
Sana Amanat, otherwise known as the creator of Marvel's first Muslim character to headline her own comic book – Kamala Khan aka Ms Marvel, celebrated the first anniversary of the comic superhero with a promotion, Comic Book Resources reported on Friday.

Marvel Executive Editorial Director Ryan Penagos announced on Friday that Amanat, who had created Ms Marvel along with G. Willow Wilson and Adrian Alphona, will now take up Marvel's director of content and character development hot seat.


Hey, throw some big congrats over to @MiniB622! She's now @Marvel's Director of Content & Character Development! Well deserved!

— Ryan Penagos BLACK LIVES MATTER (@AgentM) February 6, 2015


In addition to co-creating Kamala and Ms Marvel, Amanat currently edits Captain Marvel, Elektra, Daredevil, Hawkeye and Rocket Raccoon.

All-female Avengers

The announcement came on a day when Marvel also announced the all-female version of its popular Avengers franchise, A-Force.

Marvel said this force will come to replace the Avengers in its Secret Wars come May with the likes of She-Hulk, Dazzler, Medusa, Nico Minoru among other fan favourites.


#MarvelAForce assembles in #SecretWars with @GWillowWilson, @EvilMarguerite & Jorge Molina: http://t.co/Fhlznkhz1x pic.twitter.com/GkvDGDFrgW

— Marvel Entertainment (@Marvel) February 6, 2015


Series co-writer G Willow Wilson says they "purposefully assembled a team composed of different characters from disparate parts of the Marvel U, with very different power sets, identities and ideologies."