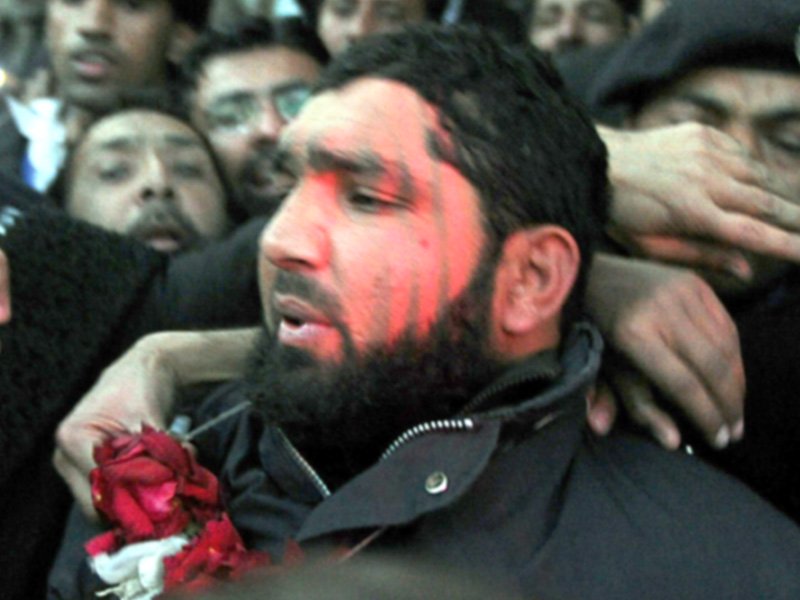 ---
ISLAMABAD: A former top judge and attorney for the self-confessed killer of former Punjab governor Salmaan Taseer has called the gunmen who attacked French satirical weekly Charlie Hebdo last month 'heroes'.

Khawaja Muhammad Sharif, a former chief justice of the Lahore High Court, was arguing before a two-judge bench of the Islamabad High Court (IHC) in favour of his client, Mumtaz Qadri, on Wednesday. He said Taseer had hurt the feelings of Muslims by calling the blasphemy law a 'black law'.

The bench observed how Qadri, who was a police commando, could take the law into his own hand while the blasphemy law already exists in the country. "How can an officer determine who is infidel. There is a law and nobody can be allowed to take the law into his own hands," said Justice Shaukat Aziz Siddiqui, a member of the bench.

Religion has been interpreted by people in different ways, he said, adding that people might get killed for having minor differences in the days to come.  "Did Qadri make any effort to bring the person whom he considered a blasphemer before the court," he questioned.

The defence counsel, however, argued that Taseer was the governor at that time and under Article 248 of the Constitution, action could not be taken against a governor or the president.

Justice (retd) Mian Nazir Akhtar, another counsel for Qadri, said his client had confessed to killing Taseer and justified it by saying the governor was a blasphemer. However, Justice Noorul Haq Qureshi observed that the law has to be followed instead of taking it into one's own hands.

While addressing the counsel, the judges said if his argument was bought, then everyone has a licence to kill. "Everyone will then use a weapon instead of following the legal course," he added.

The human life has been described as more sacred than the House of God, he said adding that the law was misused in the case of Christian girl Rimsha Masih who was accused of burning pages from the Holy Quran. The court adjourned the hearing until February 6 when Qadri's defence team is expected to wrap up its arguments.

Published in The Express Tribune, February 5th, 2015.
COMMENTS (50)
Comments are moderated and generally will be posted if they are on-topic and not abusive.
For more information, please see our Comments FAQ