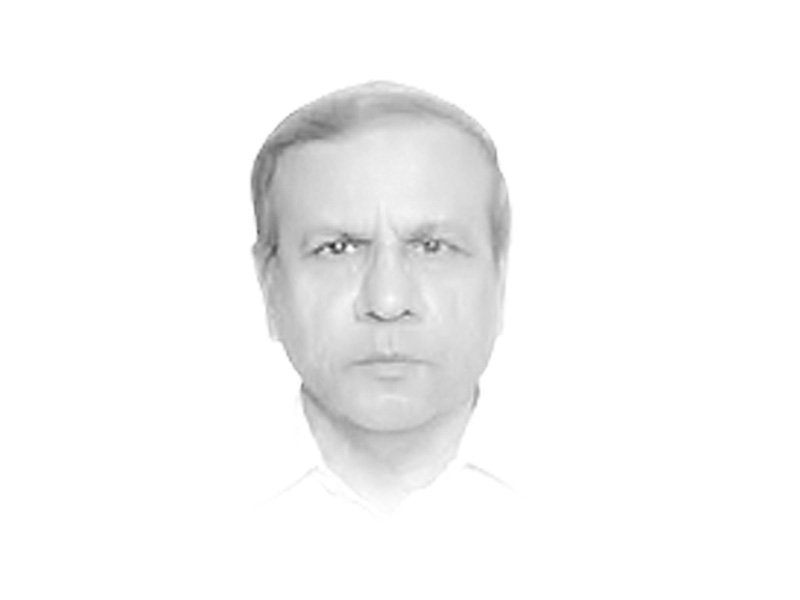 ---
US President Barack Obama's visit to India as chief guest for the country's Republic Day celebrations has evoked amusing reactions in Pakistan. Of course, there is peeve at the fact that the US president has chosen to visit India and bypass Pakistan. However, gone are the days when the world treated India and Pakistan on a par and foreign dignitaries considered it a diplomatic necessity to visit Islamabad when visiting New Delhi and vice versa.

Islamabad has accepted the situation as a fait accompli; however, American presidential visits remain an exception. Earlier, when former president Clinton visited India, Pakistani diplomats moved heaven and earth to implore him to add Pakistan to his itinerary; and he obliged with a four-hour visit.

Currently, the Pakistan Foreign Office has adopted a responsible position and refrained from any comment. A section of the media has, however, gone overboard with hysteria and exaggerated pique, particularly by overnight-born experts — ex-generals, stand-alone politicians, news analysts, etc. — who are smarting the most on account of President Obama's India visit sans Pakistan.

Pakistan has to realise that world affairs are not carried out according to the figments of imagination of the country's officially-sponsored intelligentsia. The nations of the world are engaged in serious relationships based on trade and security. No world leader will visit Pakistan if there is nothing substantial to talk about. No one has the time to add a day to their route merely to pander to Islamabad's pretensions about parity with India.

Pakistan will have to accept hard facts and introspect the actual situation. And the fact is that Pakistan has little weight in the international arena, politically and economically. Politically, it is viewed as a nuisance at best and a threat to international security at worst. Economically, it is considered a basket case and a seemingly eternal candidate for bailouts. And it has little international sympathy for its claims of terrorism victimhood, as it is viewed as being bitten by the snakes it has itself bred in its backyard.

If Pakistan is desirous of being taken seriously by the world community, it will have to move on two fronts. One, it will have to be honest and serious about eliminating all forms of terrorism, including the mindset that considers terrorism legitimate. Pakistan cannot expect to be respected when murderers, a la Mumtaz Qadri, are treated as heroes and government prosecution lawyers are reluctant to proceed against him.  Pakistan will also have to produce a new narrative on Kashmir, as the only audience for the old narrative is Pakistan itself.

Pakistan's knee-jerk response to the emerging India-US strategic partnership is to adopt China as an alternative patron-saint. This move is abjectly unwise. Firstly, no one respects camp-followers of one power or the other. And secondly, reliance on Chinese shoulders to lean on may prove to be unstable as, after all, China, too, is cognisant of India's rise and will not construct its regional foreign policy to suit the needs of a declining entity that is incessantly in a state of political and economic crisis.

The second front on which Pakistan will need to effect changes is to adopt economic and social development as the primary agenda of the state and second grade the external security agenda. It has to be accepted and incorporated — in belief and policymaking — in all policy corridors — that Pakistan's security essentially lies in its economic strength and not in its nuclear arsenal or in military posturing. This reassessment will require significant restructuring of economic policy.

Pakistan can never compete with India in terms of its size, population and national income. If Pakistan's per capita income is twice that of India and the poverty rate is half, a resultantly strong purchasing power will create a proportionately larger market size and the world will take the country seriously and treat it with respect. Pakistan's balance of payments — sans foreign aid — will also have to generate the surpluses to be able to assist smaller neighbours like Afghanistan, Tajikistan, Nepal, Bangladesh, Sri Lanka and the Maldives. These are achievable objectives if the necessary political will is mobilised.

Published in The Express Tribune, February 2nd,  2015.

Like Opinion & Editorial on Facebook, follow @ETOpEd on Twitter to receive all updates on all our daily pieces.