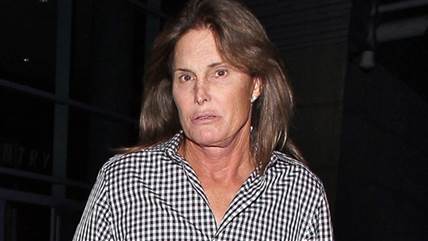 ---
LOS ANGELES: Former athlete and TV personality Bruce Jenner is reportedly "transitioning" into a woman.

The 65-year-old has been photographed with long hair, manicured nails and wearing make-up.

"Bruce is transitioning to a woman. He is finally happy and his family is accepting of what he's doing. He's in such a great space. That's why it's the perfect time to do something like this," people.com quoted a source as saying.

Another source claims that Bruce has recorded his own reality show documenting his progress.

The source said: "It will air when he is ready to be open about his transition. But he's acting more and more confident and seems very happy."

While speaking to Entertainment Tonight, Jenner's stepdaughter Kim Kardashian said that the family supports Bruce '100%.'

"Well we support Bruce no matter what, so we were just at his house hanging out and we wanted to take a picture, that was not like a secret message like, 'We support Bruce,'" Kim clarified. "Of course we support Bruce 100 percent."
COMMENTS (4)
Comments are moderated and generally will be posted if they are on-topic and not abusive.
For more information, please see our Comments FAQ