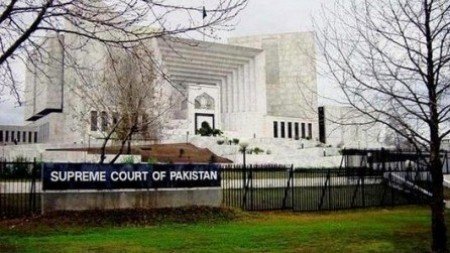 ---
ISLAMABAD: The appointment of Justice (retired) Maulvi Anwarul Haq as Attorney General has been challenged in the Supreme Court (SC).

The petition filed by Aslam Ghuman stated that Justice Haq had committed contempt of court by taking oath under the Provisional Constitutional Order.

According to the petition, a case had also been filed against Justice Haq in the Supreme Court.

Justice Haq was appointed as the new attorney general after former attorney general Anwar Mansoor resigned, citing non-cooperation from the law ministry in the re-opening of Swiss cases against President Zardari.
COMMENTS (2)
Comments are moderated and generally will be posted if they are on-topic and not abusive.
For more information, please see our Comments FAQ