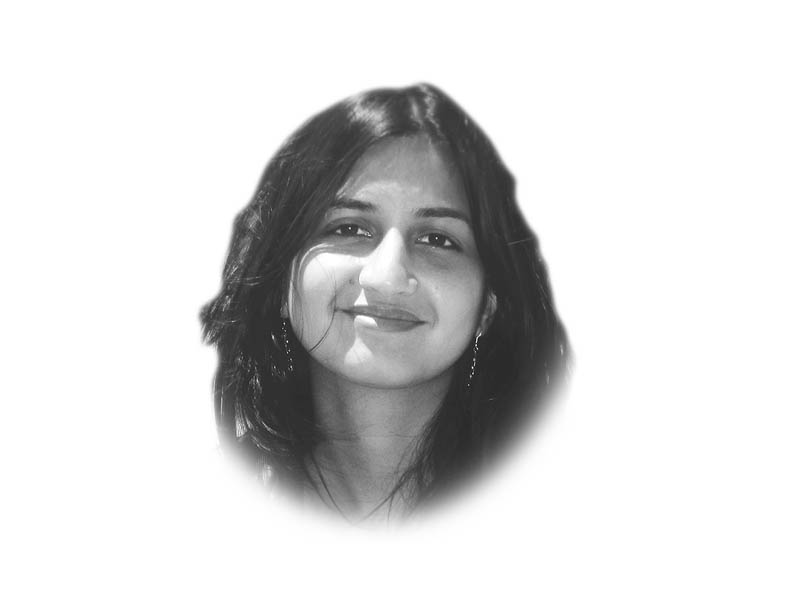 ---
Children today have seen or lived through this war for most or all their lives. Now the quick-fix security measures that have failed the test of time in the ongoing conflict have made their way to schools and colleges. "School has started looking like a prison," a friend's 12-year-old daughter mentioned casually while talking about her first day after winter break. And it is prisons that they look like with their high walls lined with barbed wire, additional guards outside the gates and snipers pointing down from the roof towards hundreds of children who walk through metal detectors.

These measures have been so quick, so sudden, that seemingly little or no thought has been given to the training of security guards, and more importantly investigating their covert or overt affiliations with terrorist groups. Over the years, our lives have only become more barricaded, the distance between one security checkpoint and the other decreased, the walls around us higher than us, the barbed wire greater than us, while we were, at the same time, only subjected to more brutality.

In a world of suicide bombers, there is only so much protection that high walls can provide and only so long you can live safely in a fortress regardless of how crucial these measures are painted to be. While these measures may be necessary for the sense of security they provide to some, they must address some crucial, long-term concerns.

Some schools have not opened yet and may not open at all because they do not have the funds to adopt the security measures imposed. How do you explain to a child that he/she can't go to school because it's not safe enough, that there are not enough guns at school yet, that the walls are not high enough? But many children would have to be explained just that.

Today, the victims of violence are not the 40,000 or 50,000 or any of the vague estimates that make their way as facts in our public narrative. It is those 40,000 and their families, it is those countless injured who we rarely ever count as victims, it is the parents who are on the edge when their child doesn't pick up their phone on time, it is you and I, it is our children who can, in the formative years of their lives, differentiate between a suicide attack and other explosions.

Despite the violence this country has gone through, there is no separate mental health budget and funds on mental health remain a mere one per cent of the total health budget, according to the Karachi Mental Health Report published in 2013. It is high time some experts were trained to deal with the psychological devastation and this health emergency we are faced with. It is surely more important for us than adding more bricks to a wall.

But there is not even enough time here to absorb an incident or think about long-term solutions before narratives are changed and focus is shifted. Within days of the school massacre, the conversations and concerns shifted to suspension of the moratorium on the death penalty, then the executions started, the military courts, the terrorism policy, the snipers on school rooftops...

Before we can even mourn the death of children, we are told it's time to glorify sacrifice — however involuntary — and are made to find reasons in death. Hours after the blood was washed away after the attack near the Wagah border, which although happened just in November now seems to have occurred ages ago, men, women and children cheered and chanted nationalistic slogans as many behind their computer and television screens supported them in spirit. As opposed to debating who these people were, so enthusiastic, so eager, so willing to celebrate before the smell of blood had gone away, before we got a chance to think who was responsible, it was time to move on.

Once again it's time to move on and focus on solutions that are difficult to believe in. In these quick changes in narrative, we lose our right to grieve, think, question. How can our right to mourn be so quickly snatched away? Surely there must be more to our existence than only creating meaning in death.

Published in The Express Tribune, January 26th,  2015.

Like Opinion & Editorial on Facebook, follow @ETOpEd on Twitter to receive all updates on all our daily pieces.