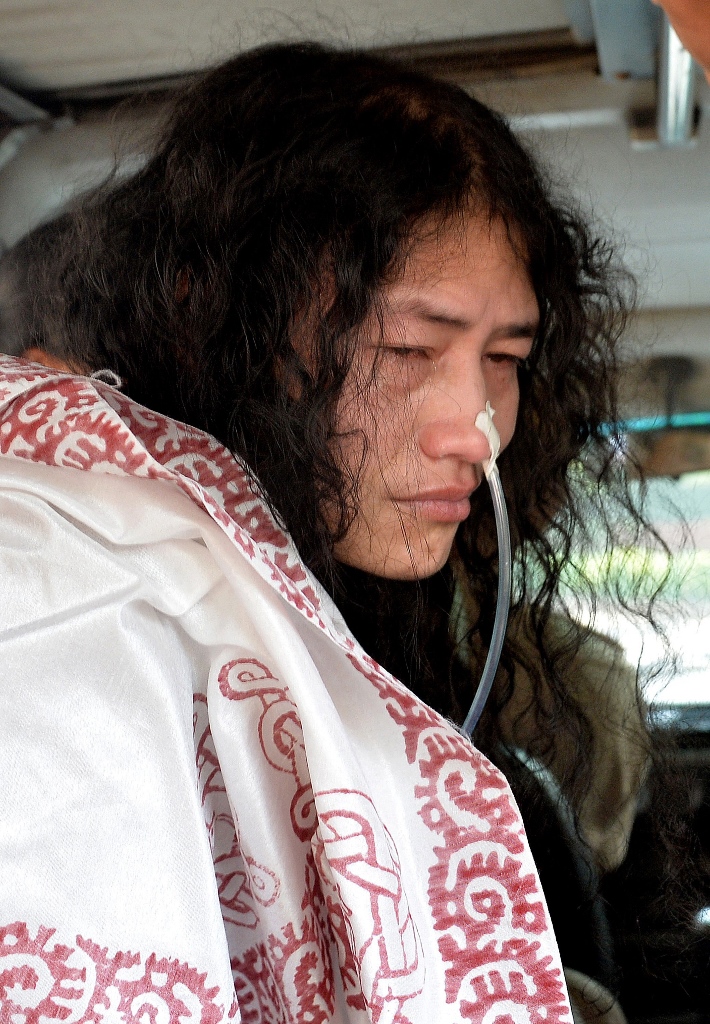 ---
GUWAHATI, INDIA: Indian police have re-arrested a human rights campaigner staging a 14-year hunger strike just hours after she was released on court orders, drawing condemnation from fellow activists.

Irom Sharmila, known as the Iron Lady of Manipur for her unwavering and non-violent protest against human rights abuses in India's northeast, has spent years in judicial custody over her fast.

The 42-year-old was released on Thursday after a court in Imphal, capital of Manipur state, struck down charges of attempted suicide by fasting.

But on Friday, authorities took her into custody again, using the same charge.

"Sharmila has been arrested (for) the same crime of attempted suicide. She has been put on a nasal drip at a hospital on medical grounds," local police chief Jhaljit, who uses just one name, told AFP by telephone.

In the last five months, Sharmila has been released and re-arrested twice. Last August, another Manipur court ordered her release, stating that her hunger strike was a "political demand through lawful means".

Rights group Amnesty said the fresh arrest was an "absurd ritual" that made "a mockery of the Indian criminal justice process".

"A hunger strike is not attempted suicide, and it is baffling why authorities repeatedly bring the same charge against Sharmila that courts have thrown out," said India programmes director Shemeer Babu in a statement Saturday.

Sharmila began her hunger strike in November 2000 after allegedly witnessing the army kill 10 people at a bus stop near her home in Manipur, which is subjected to the draconian Armed Forces Special Powers Act.

The act, which covers large parts of the northeastern India and the restive region of Kashmir, gives Indian forces sweeping powers to search, enter property and shoot on sight, and is seen by critics as a cover for human rights abuses.

In December the Indian government said it would decriminalise attempted suicide, but the law is yet to be amended.
COMMENTS (2)
Comments are moderated and generally will be posted if they are on-topic and not abusive.
For more information, please see our Comments FAQ