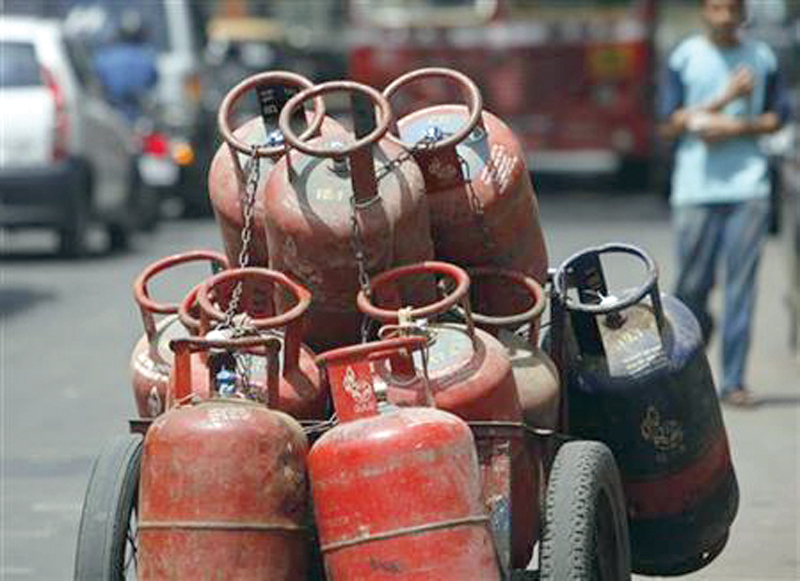 ---
LAHORE:



The on-going energy crisis, coupled with petrol shortages especially in Punjab, is paving the way for a higher consumption of liquefied petroleum gas (LPG) as an alternative source of fuel for commuters.




The recent developments in the wake of oil shortages and low gas pressure at compressed natural gas (CNG) filling stations have almost doubled the demand for LPG in the country.

"LPG consumption has increased 100% and is likely to become an alternative fuel for vehicles due to its easy availability and better mileage," said Irfan Khokhar, Chairman of the LPG Distributors Association of Pakistan (LPGDAP), while talking to The Express Tribune.

However, the demand for LPG fluctuates depending on the season. In November and December 2014, sales touched 40,000 tons per day. On average, according to the association, the demand is around 30,000 tons per day and current sales are touching 35,000 tons.

Other than transport vehicles, LPG is widely used in commercial, domestic and industrial sectors. Though during peak demand, the LPG price fluctuates widely and is sold for more than Rs220 per kg, it is currently available between Rs120 and Rs130 per kg.

The wild price movements are due to deregulation of the LPG industry by the government back in 2000 to encourage the private sector to pour investments.

Khokhar said 25% of vehicles have already converted to LPG, though a large chunk constitutes public transport vehicles, mainly auto rickshaws. But trends suggest even CNG users are now switching to LPG.

"Since the emergence of the petrol crisis, we have noticed that around 5,000 vehicles have switched to LPG," he added.

LPG is almost 50% cheaper than petrol. According to Khokhar, 1kg of LPG gives mileage equal to 1.75 litres of petrol and private vehicle owners claim even more mileage.

"The decision of converting to LPG from CNG proves to be correct, especially in the current situation where no petrol or CNG is available," said Ahsan Saddiq, a citizen of Lahore. "I can fill 25kg of LPG in the car's cylinder, which lasts more than 15 days."

Pakistan is currently producing around 15,000 tons of LPG per day, the rest is being imported. In January 2007, the Oil and Gas Regulatory Authority linked LPG prices with the international market.

Khokhar said LPG price per ton in 2007 was around Rs5,000. Currently, the international price stands at $452 per ton, which is cheaper than local production ($595). But transportation costs equal to $150 to $200 per ton, almost equalling the price difference, added Khokhar.

Industry experts say the LPG demand is likely to increase at a rapid pace in coming years. According to the LPG distributors association, the demand is likely to touch 50,000 tons per day, with a major share being consumed by public and private vehicles.


Khokhar and others demand facilitation measures in the wake of the LPG producing companies – 63% of them being state-owned – handling the price mechanism and creating a monopoly.


Published in The Express Tribune, January 20th,  2015.

Like Business on Facebook, follow @TribuneBiz on Twitter to stay informed and join in the conversation.