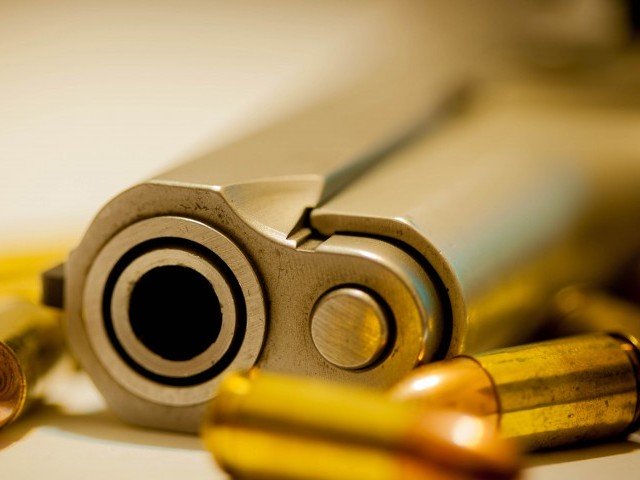 ---
KARACHI: Target killing returned to the city with a vengeance on Saturday night as two doctors and a shopkeeper were shot dead in a span of 30 minutes in the city.

Dr Ali Akbar was killed after unidentified armed men stormed his clinic in Paposh Nagar and shot him.

Just 10 minutes later, Dr Yawar Hussain was killed in his Nazimabad clinic.

Initially, police suspected that the same killers were apparently behind both incidents since the two doctors were located in the same vicinity and were killed with a difference of 10 minutes.

They added that Dr Akbar was killed first, and then Dr Hussain was targeted.

Meanwhile, SHO Paposh Nagar Nawaz Gondal was suspended over the incident.

There was some confusion over the motive of the attack with police claiming that Dr Akbar belonged to the Sunni sect, while the Majlis-e-Wahdatul Muslimeen claiming both the doctors belonged to the Shia sect, and that they murders were sectarian.

Five minutes after the two target killings, a shopkeeper was killed in Gulberg by armed motorcyclists.

Officials said that Abdul Rauf, was working at an easyload shop when armed men shot and killed him.

The killings came as authorities discovered the bodies of three men, Rehan Jaffery, Naeem Jaffery and Jaffer Abbas Jaffery in Mochko.

Police officials said that all the three men had been executed with single shots to their heads while their bodies also bore marks of torture.

Rehan and Naeem were residents of Lines area while Jaffer was a resident of Rizvia Society. They were affiliated with the MQM.

Mochko SHO Chudhary Saleem also confirmed that the three men belonged to the Shia sect.

Rangers arrest 46 suspects

Pakistan Rangers said they have arrested 46 suspects in targeted raids.

A spokesperson for the paramilitary force said targeted raids were conducted in Jannat Gul Town, Ali Brohi Goth, Juma Goth, Dawood Goth, Ilyas Goth, Qasba Colony, Orangi and Kharadar areas of the city.

During the raids, 46 suspects including terrorists and target killers were arrested. The official added that weapons had also been recovered during the raids.