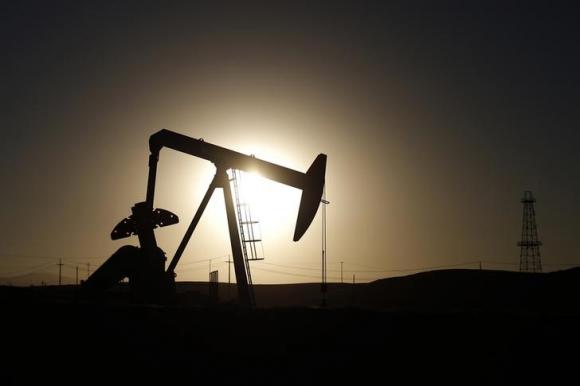 ---
KARACHI:



Pakistani power consumers, who have gone through massive blackouts for years, will not be able to enjoy the benefit of low oil prices because of myopic government policies.




Instead of building a stock of furnace oil, which helps run over half the thermal power plants, the country has just enough to meet the requirement for the next seven days. After that, a blackout is expected in major cities of Punjab, officials said.

Pakistan State Oil (PSO) has cancelled all cargo shipments for January 2015 because banks have refused to renew its credit limits following continuous defaults, officials said.




Furnace oil, which remains in stock and is fuelling the power system, was ordered in September-October 2014, at an average price of Rs60,000 per ton. This price is now down to Rs33,000 but the company does not have the money to book fresh orders.

"They have turned a deaf ear," a senior official said, referring to attitude of bureaucrats at the ministries of finance, petroleum and water and power. "They really don't seem to care about how serious the situation is."

Despite the red flags raised in the capital, PSO still sits over bank defaults of Rs40 billion. "Banks like MCB, Standard Chartered, and Citibank have refused to do business with us," the official said.

The lowest point came on December 31 when the National Bank of Pakistan ceased PSO's account. It was only after much lobbying and stress on common state-owned-roots that PSO was allowed to restart withdrawals.

Pakistan consumes approximately 900,000 tons of fuel oil every month, out of which around 700,000 is imported – almost all of it for the power plants.

This oil is supplied to state-run power generators and private Independent Power Producers.

Since power companies sell electricity to state-run distribution firms, they do not pay PSO until they get their money.

Power distribution system is laden with line losses, theft and subsidy, forcing government to step in every few months to rescue the energy supply chain. But PSO takes the heaviest beating when it comes to loss of reputation and money.

"Our suppliers are now demanding compensation. They arranged consignments, which we never received and paid for. Now, the price has gone down and they want to grab us by the neck," said a company official.




Even if somehow the government clears the dues and injects cash into PSO, the company will still be importing fuel oil booked in the last quarter of 2014, and would not be able to fully realise lower price benefits.

"I don't know what we are going to do when the stock runs out," said the official. "Blackouts are anticipated in Punjab but the fallout will reach Karachi in few days."

Published in The Express Tribune, January 9th,  2015.

Like Business on Facebook, follow @TribuneBiz on Twitter to stay informed and join in the conversation.
COMMENTS (7)
Comments are moderated and generally will be posted if they are on-topic and not abusive.
For more information, please see our Comments FAQ