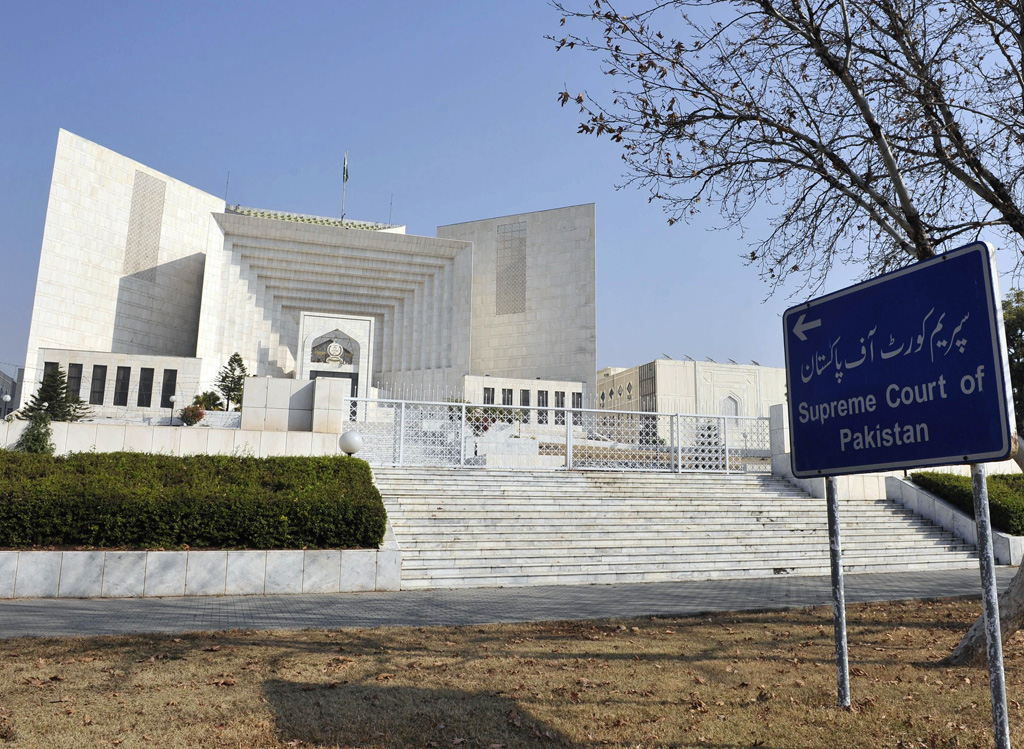 ---
ISLAMABAD: The Supreme Court was requested on Wednesday to take notice of the 21st Constitutional Amendment which provides a constitutional cover for proposed military courts to be set up for speedy trial of suspected hardcore terrorists.

Habitual petitioners Maulvi Iqbal Haider and Shahid Orakzai filed separate pleas on Wednesday, requesting the top court to provide guidelines and interpret Articles 2A, 4, 5, 9, 10, 14, 19, 20, 21, 22, 25, 70(4), 175, 185, 190, 201, 203 and 204 of the Constitution after the approval of the 21st Constitutional Amendment Bill 2015 and the Pakistan Army Act 1952 (Amendment) Bill 2015 by both houses of parliament.




Maulvi Iqbal Haider, in his petition, argued that as the proposed special courts would not function under the supervision of the high courts or the Supreme Court, the new law went against the basic structure of the Constitution.

He said that since the federal government in effect curtailed the power and jurisdiction of the superior judiciary, it committed a gross violation of Articles 2A, 9, 10, 14, 25, 175, 185, 189, 201, 203 and 204 of the Constitution. Haider also questioned whether parliament is competent enough to override the judgments of the superior courts.

"Therefore, the Supreme Court should take judicial notice [of the 21st Constitutional Amendment] in the larger interest of supremacy of
the Constitution," the petition says.

Orakzai, in his petition, argued that the bill to amend the Army Act 95 should not even have been considered by parliament until the president had given his assent to the bill to amend the Constitution.

Meanwhile, the Lahore High Court Bar Association (LHCBA) has decided to hold a grand convention of lawyers' representatives today (Thursday) to work out a plan of action against the 21st constitutional amendment.

Talking to The Express Tribune, LHCBA President Shafqat Chohan said they will decide whether or not to challenge the amendment in the top court. He admitted, however, that the body is interested in challenging the new law.




Sources said Hamid Khan will represent the LHCBA if it decides to challenge the amendment. On the other hand, Supreme Court Bar Association (SCBA) President Fazl-e-Haq Abbasi said that while the body is also opposed to the 21st amendment, it has not yet decided whether to challenge it or not.

He added that the SCBA and the Pakistan Bar Council will convene a special meeting on the matter very soon.

Published in The Express Tribune, January 8th, 2014.
COMMENTS (2)
Comments are moderated and generally will be posted if they are on-topic and not abusive.
For more information, please see our Comments FAQ