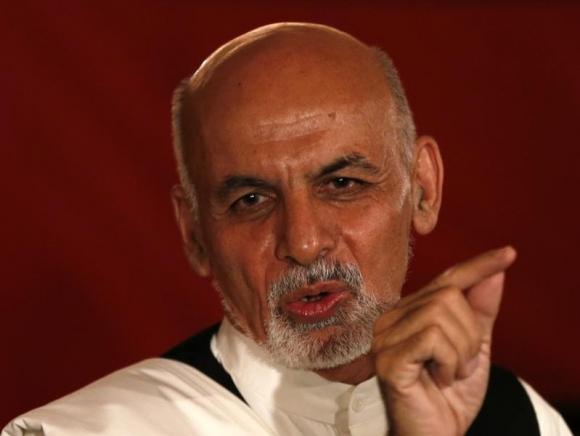 ---
ISLAMABAD:



In a sign of growing military-to-military cooperation under the Ashraf Ghani-led Afghan government, Islamabad and Kabul have decided to 'reactivate' border control centres to coordinate operations against militants. 




Senior Pakistani and Afghan military commanders recently met in Afghanistan's eastern Nangarhar province and reached an understanding to restore two border coordination centres, sources privy to the discussion told The Express Tribune.

Afghan army chief General Sher Muhammad Karimi, during his recent meeting with his Pakistani counterpart General Raheel Sharif in Rawalpindi, had agreed that their commanders would begin meeting immediately to further coordinate cross border security operations.




Subsequently, Pakistani military officials travelled to Nangarhar for follow up discussions with Afghan security officials and agreed to revive the coordination centres at the border points of Torkham and Spin Boldak, the sources added.

The December 16 bloody rampage by Taliban gunmen at the Army Public School in Peshawar in which 150 people, all but a few children, were massacred has led to close cooperation between Pakistan and Afghanistan on tackling the militant threat on both sides of the Durand Line.

The upsurge in coordination between the two militaries, traditionally wary of each other, comes on the heels of recent Taliban attacks on sensitive locations in the Afghan capital which has spurred the Afghan National Army to undertake a major offensive in the Dangam district of Kunar province, which borders Pakistan's Dir district.

The border control centres were set up in 2008 to help Nato and Afghan forces and their Pakistani counterparts to coordinate operations against militants across the porous border between the two countries. However, Pakistan withdrew its military officers from these centres in protest after US fighter jets strafed two Pakistani border posts in Mohmand Agency and killed at least 24 security personnel and injured 12 others in 2011.

As a result of discussions between Kabul and Islamabad, the previously dubbed Joint Border Coordination Centres have now been converted into AfPak Border Coordination Centres.

These centres are now likely to assume greater bilateral importance in the backdrop of the Isaf withdrawal of its long-standing combat mission in Afghanistan and the burden of overall security in Afghanistan shifts to Afghan security forces. With foreign forces decreasing their presence in the region, Islamabad and Kabul will now require greater cooperation in the realm of security.




Pakistani and Afghan officials say the Taliban and other armed groups routinely exploit instability along the nearly 2,500-kilometre difficult terrain to set up and maintain safe havens away from the reach of Afghan and Pakistani forces.

Pakistan officials insist that the Tehreek-e-Taliban Pakistan (TTP) chief Mullah Fazlullah has regrouped his fighters on the Afghan side of the border and has launched recent attacks into the Pakistani side. Similarly, Afghanistan alleges that Afghan Taliban leaders take shelter in Pakistan and plan attacks from there.

Published in The Express Tribune, December 29th, 2014.
COMMENTS (2)
Comments are moderated and generally will be posted if they are on-topic and not abusive.
For more information, please see our Comments FAQ