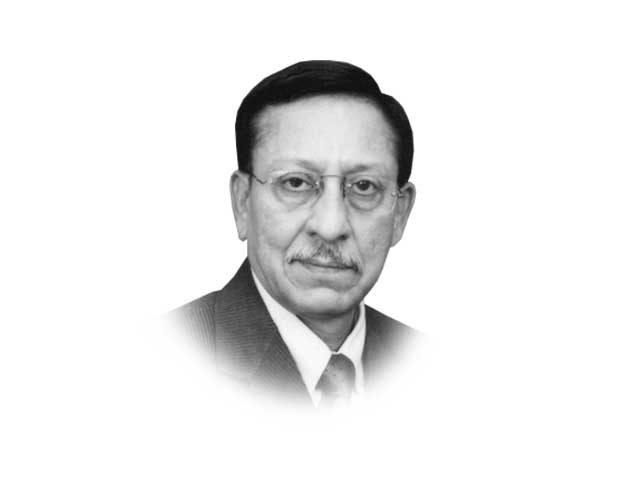 ---
Personally, I shudder at the thought of 'new' Pakistan. More than 40 years ago, Zulfikar Ali Bhutto declared the emergence of a new Pakistan on the ashes of the vestiges of old Pakistan. What transpired next is history. The dilution of religion and politics, nationalisation of the education sector, language riots in Sindh, promulgation of the quota system, dismantling of the erstwhile Civil Service of Pakistan, and the list goes on. Imran Khan will do the nation a service by working towards the 'old' Pakistan rather than talking about a 'new' Pakistan.




Born in the 1950s, I was amongst the first generation that was born after Partition. Back then, we led a simple life but one marked with peace and civility. Growing up in old Pakistan, I only have pleasant memories from that time. The mornings would lighten up with the voices of K L Saigal and his contemporaries from Radio Ceylon. College canteens would witness contrasting images, where at one end comrades would be discussing Marxist literature, while at the other end, there would be those who would perform renditions of the latest Indian movies. Imagine this happening in a simple town in rural Sindh, Larkana!

Life in Karachi was as happening as in any other city of Europe. There was no threat of any sort in the cities where houses would be demarcated, not with high walls but hedged with fencing. Trams plied the roads, only stopping at their designated stops. Newspapers would carry announcements of dance performances at nightclubs and heavens did not fall when the construction of a mega casino was undertaken in Karachi.

Those were the times when Rabiul Awal and Muharram were marked with the same fervour as Christmas and Diwali. My hometown, Larkana, would play host to literary festivals attracting some of the heavyweights of the nation's literati. We had a teeming children's library in the town hall conceived by my late father and some bankers. Sometimes, a white four-wheeler with licence plate number LA 128 would park on my college premises and Bhutto would disembark and visit the principal and mingle with students. College proceedings wouldn't halt with his visit, no minions brandishing weapons would clear space for him and no commotion would ensue. In short, life was joyful in my old Pakistan.

Recently, I got a glimpse of the New Pakistan. Teens wielding sticks and commandeering traffic were heralding the shutdown announced by the PTI. It was a successful strike but at the cost of billions of rupees to the exchequer. Nevertheless, I for one want to see change. I have seen the good days of this country. If there's anyone who knows what we had, it is my generation; and IK is part of it. What sets apart my Old Pakistan from the New Pakistan is the presence of institutions back then. Acclaimed writers like Niall Fergusson and Francis Fukuyama both talk about the exigency of potent institutions for the success of nations. Unfortunately, like Bhutto, Imran is also taking a swing at what is left of some of the institutions in the country. As much as we all detest paying taxes to this inept government, enticing people to abstain from paying them would further embolden it to shed its responsibility. If Imran wants a revolution, he must ask his supporters to work for an extra hour at their respective workplaces or better, go to their workplaces on Sundays to mark their protest. With so much ill-advice being given to IK, mine would be to work for a model province in Khyber-Pakhtunkhwa. I would want to live in this province if it reminds me of my Old Pakistan.

Published in The Express Tribune, December 29th,  2014.

Like Opinion & Editorial on Facebook, follow @ETOpEd on Twitter to receive all updates on all our daily pieces.