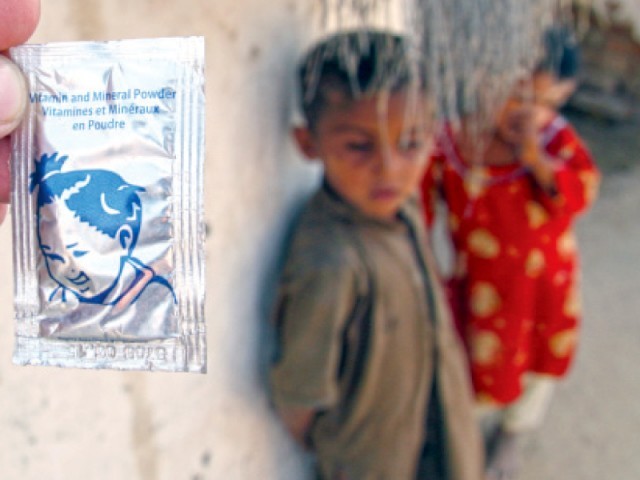 ---
HYDERABAD:



The problems being faced by the people of Tharparkar are very complex and the deaths of children in hospitals or at homes is only one aspect. The high mortality is a long standing issue which hasn't occurred due to starvation alone, but on account of a persistent failure to address a number of factors, including food insecurity and malnourishment, unsafe drinking water, hygiene issues and absence of female education and family planning.




This is an excerpt from the findings of a Human Rights Commission of Pakistan (HRCP) mission that has tried to unravel the underlying causes of child mortality and prevailing human misery in the drought-hit Tharparkar.

"Lack of health facilities and doctors, unfair relief distribution, poverty, remote villages and scattered population, unemployed youth, early marriages, weak children, lack of awareness among women about family planning have been contributing to the situation," said the HRCP mission on Saturday.




The mission comprised the commission's chairperson, IA Rehman, Urban Resource Centre's, Arif Hasan, Aga Khan University Hospital member Dr Shehla Gul, journalist Ghazi Salahuddin and HRCP Hyderabad region's Dr Ashothama Luhano, among others.

"Prevalent malnutrition and underage marriages are causing the deaths of children. Women give birth to weak children and low level immunity of the infants exposes them to illnesses," said Rehman at the briefing. He pointed out that health facilities were only available in semi-urban towns in the six talukas while the rural areas were deprived of water, roads, electricity and other basic facilities.

"Tharparkar has been witnessing a drought for centuries but no appropriate drought policy or long term mitigation measures have been implemented," he observed.

Dr Gul pointed to several reasons for the unending spiral of child mortality in Tharparkar, where so far 120 children have died in December and over 630 in the current year. She said the medical centres were located far from a large number of villages which are scattered in the huge desert region. "The children are taken to the healthcare facilities when their health deteriorates to critical levels," she noted.

Urban planner, Hasan, said that a scattered population posed a big problem as it made access to schools and health centres very difficult. It also stands true for the government, he added.

Recommendations

Dr Gul suggested that a network of lady health workers should be put in place in Tharparkar and special attention should be given to child healthcare. She emphasised on the need to provide nutrition packages for pregnant mothers and infants to help reduce deaths and illnesses.

She also recommended further improvement of facilities in the Civil Hospital, Mithi, while expressing satisfaction over the present state. She said all the taluka hospitals in Thar should work round the clock instead of functioning for eight hours a day.

Published in The Express Tribune, December 28th, 2014.
COMMENTS
Comments are moderated and generally will be posted if they are on-topic and not abusive.
For more information, please see our Comments FAQ