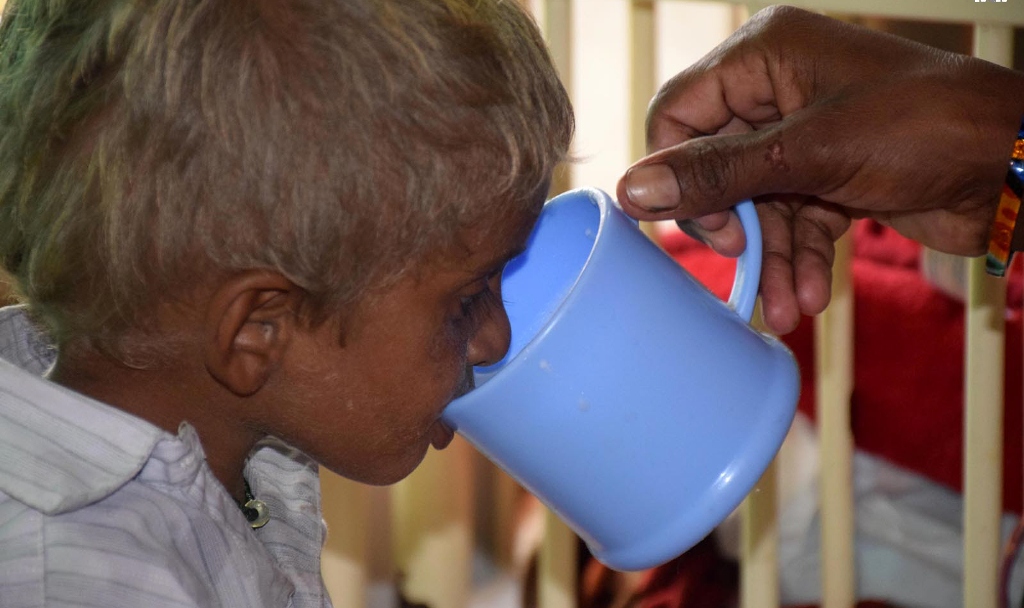 ---
ISLAMABAD: After being tormented with the burden of losing three children in the past three years, Prem Chand now fears that only son could meet the same fate.

A resident Haryar, Tharparkar, Chand is one of the many affected by the devastating famine which has claimed over 1,130 lives since March this year. His story is worryingly similar to those of many parents who live with malnutrition looming large on their heads.

"Many top government officials have visited Thar and vowed to improve the situation, but we are still losing two-to-three children every day," he told participants of a two-day National Conference on the State of Nutrition in Pakistan and formation of the Scaling Up Nutrition Civil Society Alliance, which concluded here on Wednesday.

Chand claimed that bags of wheat were lying in warehouses but are not being distributed in areas worst-hit by famine.

Though Prime Minister Nawaz Sharif, during his visit, had announced a Rs1 billion relief package for the famine-hit people, only Benazir Income Support Programme recipients can benefit from it.

Meanwhile talking to The Express Tribune, Pretab Shivani, Executive Director of Search – a local organisation working for the relief of famine-hit population in Tharparkar, said an ongoing tussle in the area between prominent political parties is makes matters worse.

There is need for a multi-sector approach to address malnutrition in the country, said Arshad Mahmood, a member the SUN-CSA Election Advisory Committee.

Talking to The Express Tribune, he insisted that nutrition in Pakistan is considered a "health issue which lacks the attention of the government and is still ignored" despite affecting many people.

During the past 40 years, nutrition in Pakistan has worsened rather than improving. If we compare the nutrition status of the country with other South Asian countries, the results are disappointing, he added.

According to the Pakistan National Nutrition Survey-2011, 44 per cent of children under five are stunted and the Pakistan Demographic and Health Survey 2012-13 reveals that Pakistan has the highest bottle-feeding rates and lowest exclusive breastfeeding rates in South Asia.

"Pakistan has a number of policies to address malnutrition, but lacks effective implementation," he said.

He added that all provincial governments should approve and implement the Provincial Multi Sectoral Nutrition Strategies by allocating and arranging required financial and human resources. Sind has approved the policy and but there is a need to start its implementation from Tharparkar, he said.

Aslam Shaheen, Government SUN Focal Person, said, "The government's unwavering commitment to lower the staggering child and maternal mortality rates in Pakistan stems out of up scaling nutrition through a multi-sector nutrition policy."

Ahsan Iqbal, the federal minister for Planning and Development, unequivocally appreciated the formulation of an alliance for scaling up nutrition in Pakistan.

"It is a glaring fact that Pakistan has one of the worst nutrition rates and the government has initiated many national level programmes to counter malnutrition in Pakistan," he said.

Published in The Express Tribune, December 25th, 2014.
COMMENTS
Comments are moderated and generally will be posted if they are on-topic and not abusive.
For more information, please see our Comments FAQ