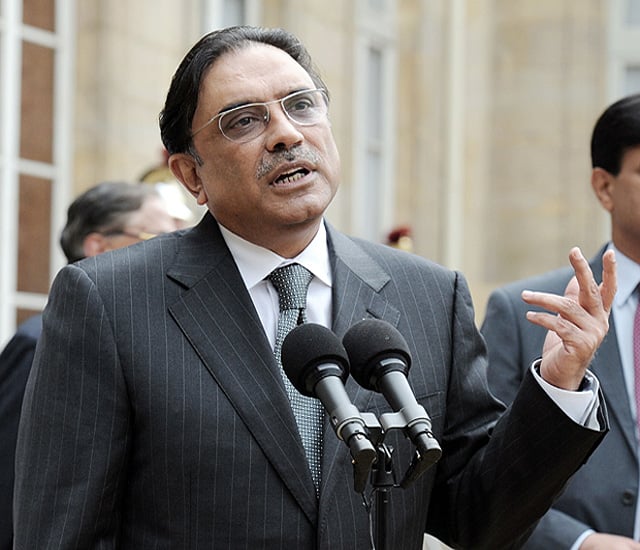 ---
BAHAWALPUR: President Asif Ali Zardari addressed a gathering of industrialists in Bahawalpur on Wednesay, and said that the PPP will fulfill the promises laid down by Benazir Bhutto.

He also said a number of people have tried to destabilise the PPP government, but they have been unsuccessful. He called on "political actors" who appear on TV shows to stand in the elections and serve the people. He said the passage of the 18th Amendment had cleansed the country from the legacy of dictators.

Zardari said Bhutto still controls the PPP through the strength of her vision, especially for the poor. Speaking about measures being taken to help farmers, Zardari said interest free loans will be given to them so that they can irrigate their lands.