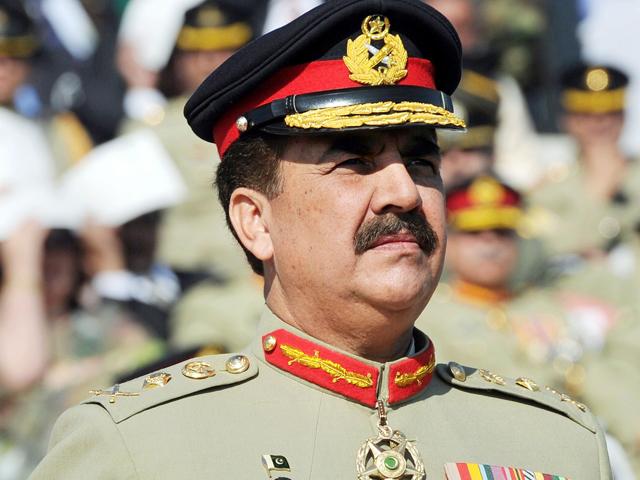 ---
The army chief on Wednesday said the country's leadership owes it to the next generation to eliminate the scourge [militancy] "once and for all."

Director-General Inter-Services Public Relations (DG ISPR) Asim Bajwa quoted the army chief as saying in the national action plan committee meeting that this is the right time to take "bold decisions".


#COAS in APC:We owe it to our next generations to eliminate this scourge once for all.Together we shall win against terrorism/extremism,IA-1

— Gen(R) Asim Saleem Bajwa (@AsimBajwaISPR) December 24, 2014
#COAS in APC:This is the time to take bold decisions and ensure their effective implementation-2/2

— Gen(R) Asim Saleem Bajwa (@AsimBajwaISPR) December 24, 2014


The committee was formed a day after the horrific attack on the Army Public School in Peshawar in which 150 people were killed by the Tehreek-e-Taliban Pakistan (TTP).

Prime Minister Nawaz Sharif during the meeting also said "history would not forgive us if we don't take concrete steps to end the scourge of terrorism in Pakistan."

Leaders met today in Islamabad to discuss the progress made so far in chalking out the national action plan against terrorism.

Correction: An earlier version of this story had incorrectly referred to Maj Gen Asim Bajwa as DG ISI. 
COMMENTS (23)
Comments are moderated and generally will be posted if they are on-topic and not abusive.
For more information, please see our Comments FAQ