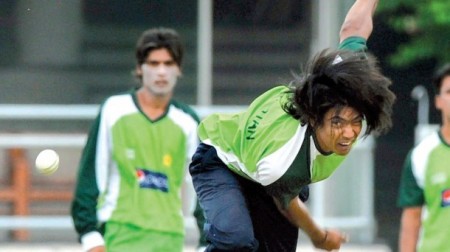 ---
LAHORE: Fast bowler Muhammad Sami said that he is looking forward to make his mark in World T20 Cricket championship in West Indies.

"It's a golden opportunity for me to prove myself. Under Shahid Afridi, who understand my strength to deliver my best in the West Indies," Muhammad Sami told APP sports correspondent in an interview here on Tuesday.

"I am lucky and delighted to be back in the national fold," he said. Muhammad Sami, who was among the reserves for the event was included in 15-member squad after injury to fast medium bowler Umer Gul.

"I have really worked very hard to improve my bowling in all brands of cricket after being out of Pakistan team for nearly two years. I have developed variety in my bowling and wanted to help the country in retaining their title," he remarked.

"There will be some pressure on me as I will be playing my first T20 game during the global competition. But I know the conditions in Caribbean because of my past experiences and it will benefit me and team," Sami admitted.

"Despite some pressure I am quite capable of adjusting in the faster version of the game. I got to bowl four good overs for the team," he maintained. He said he had previously played under the show of Shoaib Akhtar but this time he with Muhammad Aamir will lead the attack.

However he said that T20 is highly unpredictable version of the game and a couple of errors can prove fatal.