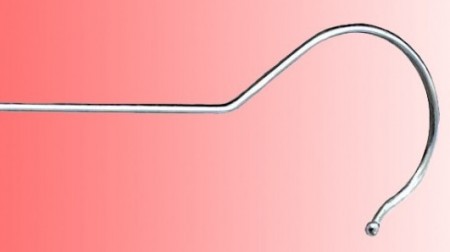 ---
KARACHI: Afroze Begum has been doing her job for 26 years now and speaks with the weariness of one who sees no hope of improvement.

"No matter how much you counsel them, these women never understand," she begins. "They refuse to use contraception though they can't afford more children. They are here every other year to have an abortion."

As a midwife at the Sindh government's Qatar Hospital in Orangi Town, Afroze helps women control their fertility by aborting their foetuses – a surprisingly common family planning method in Pakistan. Prevailing social attitudes place the responsibility for family planning firmly in the woman's domain.

Men are unwilling to use contraception and are not encouraged to consider the consequences of this. With precious little offered by way of guidance, women left to their own devices to find a solution tend to form the bulk of Afroze's patients.

Those who have come to a trained practitioner are the fortunate ones, the option is back-street midwives whose standards of both medical expertise and hygiene are questionable. According to the latest Pakistan Demographic Health Survey (PDHS) of 2006-07, one out of every four births in the country is unplanned and an estimated 890,000 unsafe abortions are carried out every year. 90 per cent of these occur among married women between the ages of 15 and 49.

Less developed provinces such as Balochistan and Khyber- Pakhtunkhwa show a higher abortion rate (37 – 38 abortions per 1,000 women) than Sindh (25) and Punjab (31), where the use of contraceptives is comparatively higher.

Family planning saves lives

"If our government adopted appropriate family planning measures to begin with, the rate of abortions would be considerably lower," says obstetrician Dr Samrina Hashmi during an interview with The Express Tribune at the Karachi office of the National Committee on Maternal and Neonatal Health.

"Pakistan launched its family planning programme across the country in the early 1970s, but as yet we haven't been able to convince women to use contraceptives which are safer and cheaper than abortion."

Even in this, Pakistan's black periods of military dictatorships have played a role, she adds. "Though it was known as the era of enlightened moderation, religious extremism has been rampant in the last decade. This affected the health sector as well, particularly in rural areas."

According to the PDHS, the prevalence of contraceptives fell from 32 percent in 1999 to 30 percent in 2006-7. The PDHS also highlights the disturbing fact that the average number of births per woman in Pakistan currently stands at 4.1, almost twice as much as the birthrate in other Muslim countries.

Iran, Bangladesh and Indonesia have achieved a rate of 2.5 births per woman despite introducing family planning methods in their health system a decade after their introduction in Pakistan. "This also shows that we lack political will in Pakistan," concludes Dr Hashmi.

Health experts believe that this fertility rate can be reduced by promoting the various forms of contraceptives available at nominal prices at family planning clinics and local pharmacies. These include condoms, oral contraceptive pills and intrauterine contraceptive device (IUCD). An IUCD is priced between Rs50 and Rs70, whereas the cost of a birth control pill is in the area of Rs7 to Rs9.

The cost of an abortion, safety concerns aside, varies from between Rs500 and Rs1,000 through a traditional birth attendant (TBA), and can go up to Rs20,000 at a tertiary care hospital.

Couples, however, often avoid using any form of contraception because of the myths surrounding their use be it the misplaced belief that the birth control pill can cause anything from weight gain to birth defects.

More than failed contraception

But not all stories are the result of a failure to understand contraception. Abortions are also the result of incidents of rape and incest, and the social stigma relating to pre-marital affairs and unwed mothers.

Obstetrician Dr Shershah Syed, the President of the Society of Obstetricians and Gynecologists of Pakistan, confirmed that the termination of pregnancies among unmarried women is also on the rise and that he receives about three to four such cases per month. "These include victims of rape and incest as well from both low- and high-income neighbourhoods of the city," he said.

In such cases, women tend to choose clandestine abortion clinics across the city because most doctors in smaller clinics refuse to carry out abortions for fear of legal implications.

'It's NOT illegal in Pakistan'

"The sad reality is most doctors are still not clear about the legal status of abortion in Pakistan," Dr Shershah Syed says. "Abortion is not illegal in Pakistan," he stresses.

In 1997, the government revised the colonial-era Penal Code and replaced it with section 338 in the Pakistan Penal Code to conform better to Islamic teachings. Under this revised law, the conditions for legal abortion depend on the developmental stage of the foetus. "The law is actually quite liberal and the recent amendment permits abortions to save a woman's life or in order to provide her 'necessary treatment'. It is then left to the doctor to interpret the appropriate treatment for the patient," says Dr Nighat Shah, Obstetrician and Gynaecologist at the Aga Khan University Hospital. She adds that to date, not a single doctor has been penalised for carrying out an abortion in Pakistan.

But the law is of little use if healthcare providers simply refuse to change their attitudes. "If we doctors remain ignorant of the law and refuse to do our jobs, we are leaving a vacuum for quacks to operate in," says Dr Shah. "For us, every woman counts. We are no one to condemn or discriminate against unmarried women, especially when they need our help and counseling the most. Doctors are not the morality police – our job is to save our patients, treat them equally and give them the best health advice," adds Dr Shershah Syed.

Pay more, stay safe

Access to a safe abortion varies with a woman's economic status and area of residence. In rural areas or low-income neighbourhoods in urban areas, untrained Traditional Birth Attendants offer less expensive – but more risky – treatment.

"TBAs mostly rely on the conventional method of dilating the cervix after which they insert several instruments to remove the foetus from the uterus," explains Dr Hashmi. This unsafe method often leads to excessive bleeding, haemorrhage or sepsis (bacterial infection) – sometimes even a combination of these complications. In such a scenario, the woman's uterus may need to be removed, leaving her permanently infertile.

However, private sector hospitals mostly recommend pills to induce abortion or use the suction method of Manual Vacuum Aspiration (MVA), which though costlier than the TBA's crude alternative, has a lower infection rate (0.5 percent) than any other surgical abortion. Some other rare methods include the lifting of heavy weights or other forms of physical exertion to bring about a miscarriage. The rate of such self-induced abortions stands at two percent. "But we do not want to recommend either of these methods. Women need to make use of the various forms of contraceptives available. And if they miss out on that, they should be told about the emergency contraceptive pill," insists Dr Hashmi.

Until the government succeeds in implementing this change, women will continue to pay with their health for pregnancies they cannot afford or do not want.
COMMENTS (1)
Comments are moderated and generally will be posted if they are on-topic and not abusive.
For more information, please see our Comments FAQ