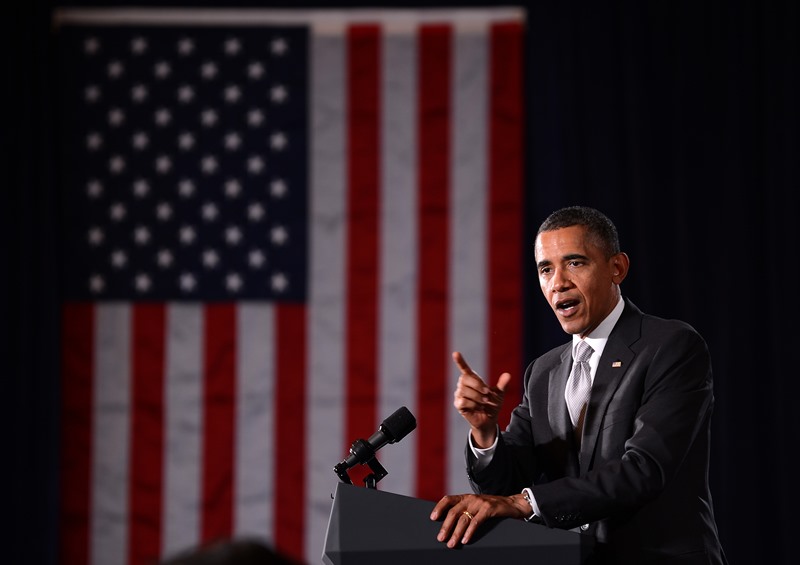 ---
ISLAMABAD: US President Barack Obama on Sunday signed a bill into law providing an extension to the Coalition Support Fund for Pakistan for another year, Radio Pakistan reported.

Earlier, BBC Urdu had reported, the American Congress' decision to include in its final budget recommendations a one-year plan to extend the financial support given to Pakistan to fight militancy in the region — but with certain new demands.

In its budget of $521 billion, the US government extended the validity of financial assistance by one year, but also imposed some new terms and demands.

It was reported that the assistance extended to Pakistan under coalition support fund will not exceed $1 billion.

Moreover, the defence secretary was also stripped off his authority to sanction up to $300 million with the approval of Congress. Now the approval by Congress will be deemed necessary before any such withdrawal.

In order to sanction CSF to Pakistan, the US defence secretary will now have to take the House into confidence over the issue that military operation in North Waziristan has successfully targeted the safe havens of Haqqani Network.

According to Radio Pakistan, the Bill also assured continued US support to Afghanistan after the withdrawal of Nato forces.

Earlier, addressing his year-end news conference in Washington, President Obama renewed his pledge to end the US combat mission in Afghanistan within two weeks.