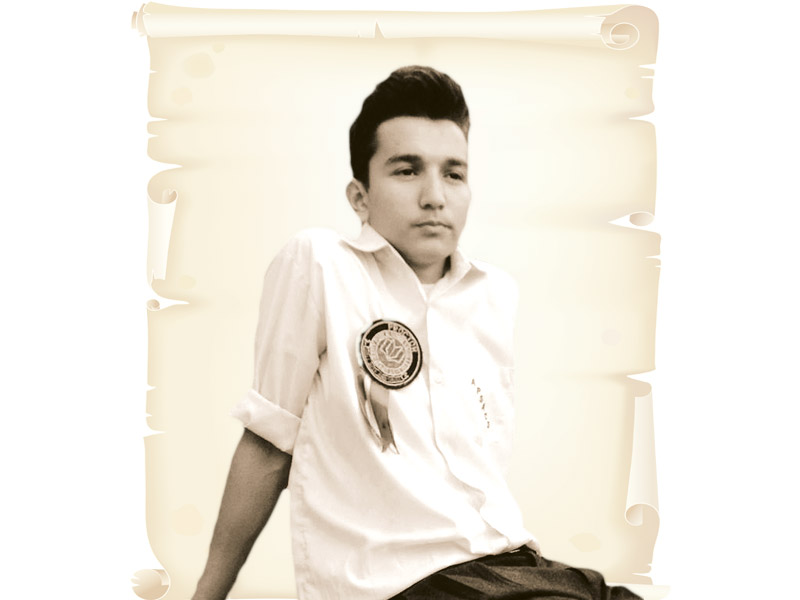 ---
PESHAWAR:



A few days prior to the APS attack, 16-year-old Yasirullah was telling his maternal aunt with pride how he had grown up and was ready to live an independent life at Cadet College Murree. "See I am 17 now and have even grown a moustache," the aunt remembered the boy's words.




The APS attack put a permanent end to the eighth grader's youthful shenanigans, which his entire family was so fond of. Yasir had only recently cleared the admission test and was all set for his interview for Cadet College Murree scheduled for January 4. "He was excited about college," recalled Yasir's mother Razia Bibi. "We were so concerned about the cold he would have encountered in Murree," she said, her eyes welling up.

Razia Bibi said his body had a single bullet wound and that too on the forehead. "Both his hands were smeared with blood. He might have tried to clean his face after being shot," she said. Yasir's family hails from Barenis, Chitral. His father Nasirullah serves in the Frontier Corps (FC) and is posted in Peshawar. "Yasir used to wake up early every day, say his prayers and recite from the Holy Quran. He followed the routine for the last time on December 16," said Nasir. He added how Yasir was always in a hurry to reach school on time and used to scold his younger brother Tahir for not bucking up.

Both the siblings left for school together on the dreaded morning of December 16 from their house situated in a narrow alley close to Ghanta Ghar. Yasir returned draped in a shroud while Tahir miraculously escaped death. Yasir's cousin Haleem Ahmed recalled his infatuation with the army life. "He used to bow his head upon seeing military uniform on TV," Haleem said. Such was his obsession with the army that Yasir wrote a Facebook update on August 6 saying that he has started working as a spy for the Inter-Services Intelligence (ISI).

"Our life begins with us crying and ends with others crying, so utilise the gaps with laughs as much as possible. Keep smiling and make others smile too," read a Facebook status Yasir wrote on November 3.

Yasir's younger brother Tahir escaped death narrowly. "I saw two of the militants as I came out of the washroom," he said, adding that one had a short beard, while another sported a larger one.
"Both were carrying guns and huge backpacks and did not see me," Tahir said.He and his classmates hid beneath desks as soon as the gunfight started. They remained there for more than two hours, until military personnel arrived and rescued them.

Published in The Express Tribune, December 21st, 2014.