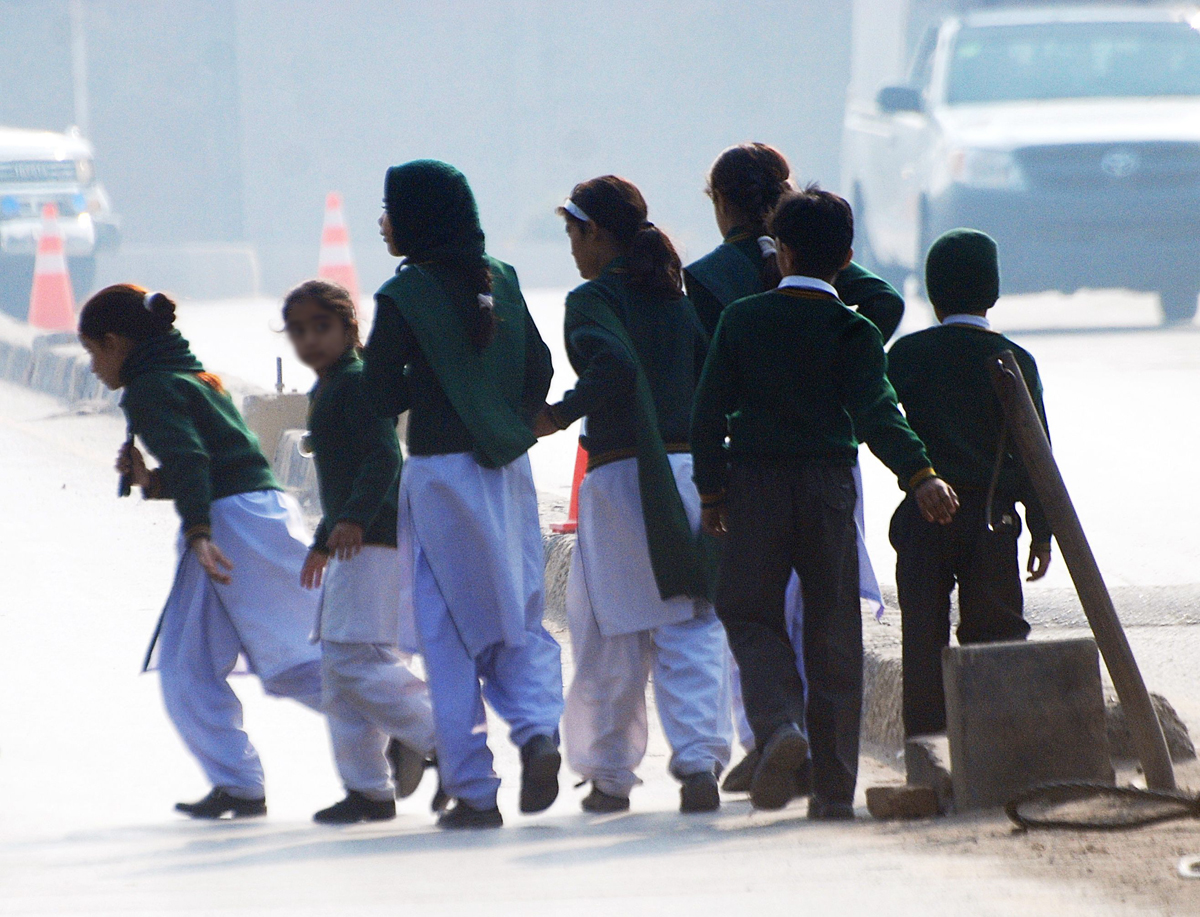 ---
LAHORE: In the aftermath of the Peshawar attack, Lahore police have divided schools into four categories and issued security recommendations to their administrations.

Operations DIG Dr Haider Ashraf told The Express Tribune that the schools had been divided into categories A+, A, B, C according to threat perception.

"In the A+ category, there are 135 institutions, including army and missionary schools, colleges and universities where foreigners are studying or teaching or those that have previously received terrorist threats. In the A category, we have schools with co-education where the children of VIPs study. The remaining 1,262 schools are in B and C categories," Ashraf said.

He said that snipers could not be placed at all the schools because of a shortage of manpower. "Snipers will be deployed only at A+ category schools or colleges," Ashraf said.

Security SP Captain (retd) Malik Liaquat told The Express Tribune that the department had developed standard operating procedures (SOPs) regarding the security of the schools. "We are in contact with school administrations. We have asked them to increase the height of the outer boundary wall of the schools to nine feet, place barbed wires, install CCTV cameras and post security guards on rooftops," he said.

"Police have carried out search operations around schools. Out of the 135 A+ category schools, 37 are in Model Town division, 18 in Cantonment division, 39 in the Civil Lines division, 24 in Saddar division and 17 in Iqbal Town division," he said.

Liaquat said that Muhafiz squads would patrol schools on a daily basis and policemen would be deployed there.

"Elite Force, the Quick Response Force and beat safety teams will also be on duty at the opening and closing time of schools, colleges and universities," he said.

CCPO Captain (retd) Muhammad Amin Wains chaired a high-level meeting late on Thursday to discuss the security arrangements for schools. He directed the operations DIG and the divisional SPs to stay in touch with school administrations and ensure that they followed the security advice.

Wains said that the schools had been given two weeks to improve their security. "All schools that are in the A+ and A category who fail to ensure the implementation of the security directives will not be allowed to open," he said.

He said that all private schools would be directed to post security guards at entry points and on rooftops. "Snipers must be placed at all the institutions that are in A+ category," said Wains.

Published in The Express Tribune, December 20th, 2014.