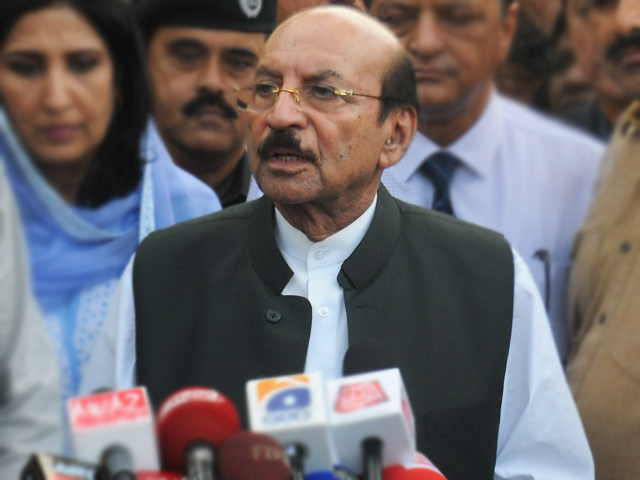 ---
ISLAMABAD: Chief Election Commissioner (CEC) Justice (retd) Sardar Raza rejected the plea of Sindh Chief Minister Syed Qaim Ali Shah who had asked for transfer of case against his election to another tribunal.

Qaim Ali Shah of Pakistan Peoples Party, who later became chief minister of Sindh, had won the provincial assembly seat PS-29 Khairpur, securing 44,362 votes in the 2013 election.

Disgruntled leader of Pakistan Muslim League-Nawaz Syed Ghous Ali Shah was runner-up with 29,953 votes. He then challenged the results and submitted appeal with the election commission. Election Commission of Pakistan (ECP) had referred the matter to one of the three tribunals constituted in the province to hear the complaints.

The same tribunal recently decided another case related to NA constituency of the same city in favour of Ghous Ali Shah.

Farooq H Naik, counsel for Qaim Ali Shah, alleged that the tribunal was not impartial and pleaded before the CEC that the case may be shifted to another tribunal.

Ghous Ali Shah appeared in person and argued that the petitioner had no merit in his case, since the same tribunal decided many cases in fovour of PPP candidates. He contended that his opponent wanted to delay the case on flimsy grounds at a time when the tribunal was about to give its verdict.

In his verdict CEC said Sindh chief minister could not provide any solid ground to substantiate his claims. He said if Qaim Ali Shah had any objection he could have raised the issue when the case was at the initial stages.

Published in The Express Tribune, December 19th, 2014.