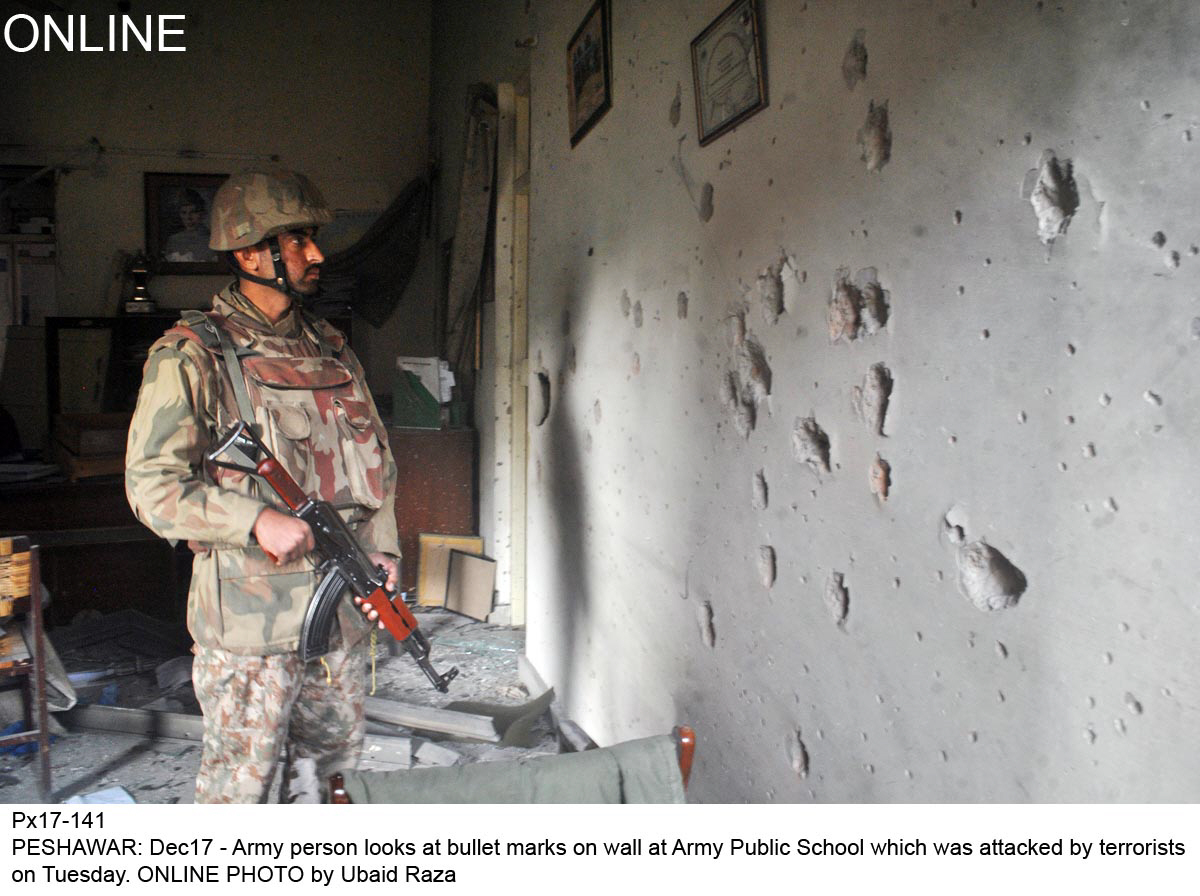 ---
PESHAWAR:



Shabana Shahid is unable to control her tears as she recalls the harrowing images she saw during the Taliban's siege of Army Public School (APS). The horrific memories are permanently etched in her mind.




"I saw schoolchildren with bullet injuries calling out for help in agony," recalled Shabana as she spoke to The Express Tribune outside the ill-fated school.

According to Shabana, who has been teaching at APS for the past several years, she was teaching a Math lesson to grade six when the militants entered the building and opened fire.

"As soon as I heard firing and cries from outside, I told my students to lie down on the ground and be very still," said Shabana, adding she closed the classroom door and switched the lights off.

They remained hidden from sight for more than two hours before they could be rescued. Shabana said the armed forces reached the classroom and evacuated them while cordoning off the area where the militants were holding other teachers and students hostage.

"We could hear firing and cries throughout our stay in that room," she said.  The teacher termed the militant attack the worst, most brutal and inhumane act which has left hundreds of people emotionally and mentally scarred.

Published in The Express Tribune, December 18th, 2014.
COMMENTS (15)
Comments are moderated and generally will be posted if they are on-topic and not abusive.
For more information, please see our Comments FAQ