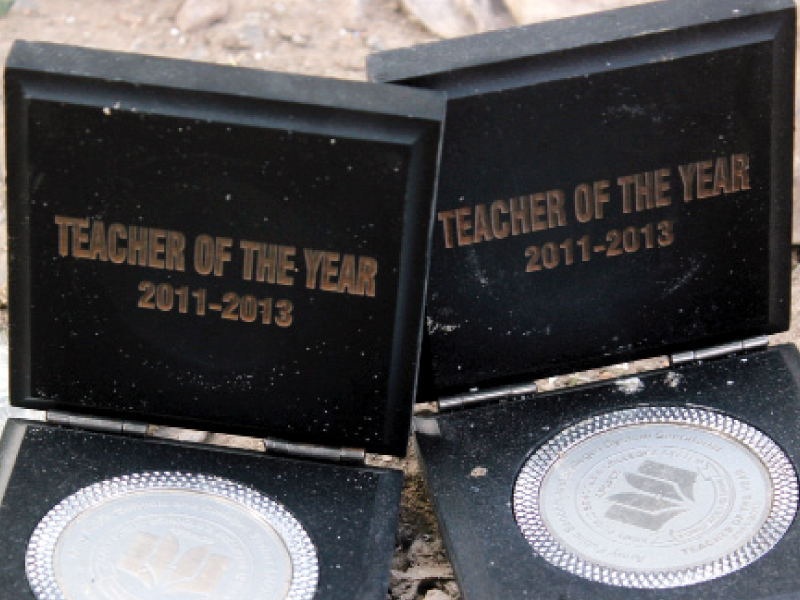 ---
PESHAWAR:



Sadia Gul's dream of opening a school for girls in her native district of Karak died with her on Tuesday.




"Father, we are safe in a side room. We can hear firing but there is no way to run outside." These were the last words the 26-year-old said to her devastated father who listened helplessly as Tehreek-e-Taliban Pakistan (TTP) militants butchered students and staffers at Army Public School (APS).

As many as 144 people, including 132 schoolchildren, lost their lives in the worst terror attack the country has seen.

Even in her last minutes, Sadia, who taught English at the school, had the safety of her students on her mind; she gathered as many as she could and hid with them in a room while the militants rampaged on.

She graduated from the English department of the University of Peshawar in 2012 and joined APS the next year.

Sadia was the only daughter of Gul Shehzad Khattak who is a teacher as well. Khattak shifted his family from Karak and settled in Teachers Colony on Warsak Road many years ago.




Sher Alam Khan, Khattak's colleague and neighbour, told The Express Tribune that for many hours into the militant attack, Sadia's whereabouts were unknown; no one had any information about her.

According to Khan, Khattak called Sadia on her cell phone as soon as he heard of the siege. "She sounded worried and said she and some students were hiding in a side room without any means to escape," Khan said, quoting Khattak.

After this brief conversation, her family lost contact with her. "They called repeatedly. Sadia's phone kept ringing but there was no answer," said Khan.

Khattak and his sons rushed to the school but they were told to go the hospital instead to look for her. After a frantic search at Lady Reading Hospital's morgue, Sadia's brothers were able to identify her body and take their beloved sister home.

According to Khan, their neighbour, the family is in a state of shock, particularly Khattak who is not talking to anyone—not even the immediate family.

Sadia's elder brother Amir Khattak told The Express Tribune her funeral would be held in Karak. The family had left for the southern district by Wednesday afternoon.

"Sadia's only aspiration was to open a girls school in Karak. She had joined APS after graduation to get some teaching experience so that she could run her own school at some point. She could not fulfil her wish," said her bereaved brother. "She was our only sister; I cannot believe she is gone forever. We miss her a lot."

Published in The Express Tribune, December 18th, 2014.