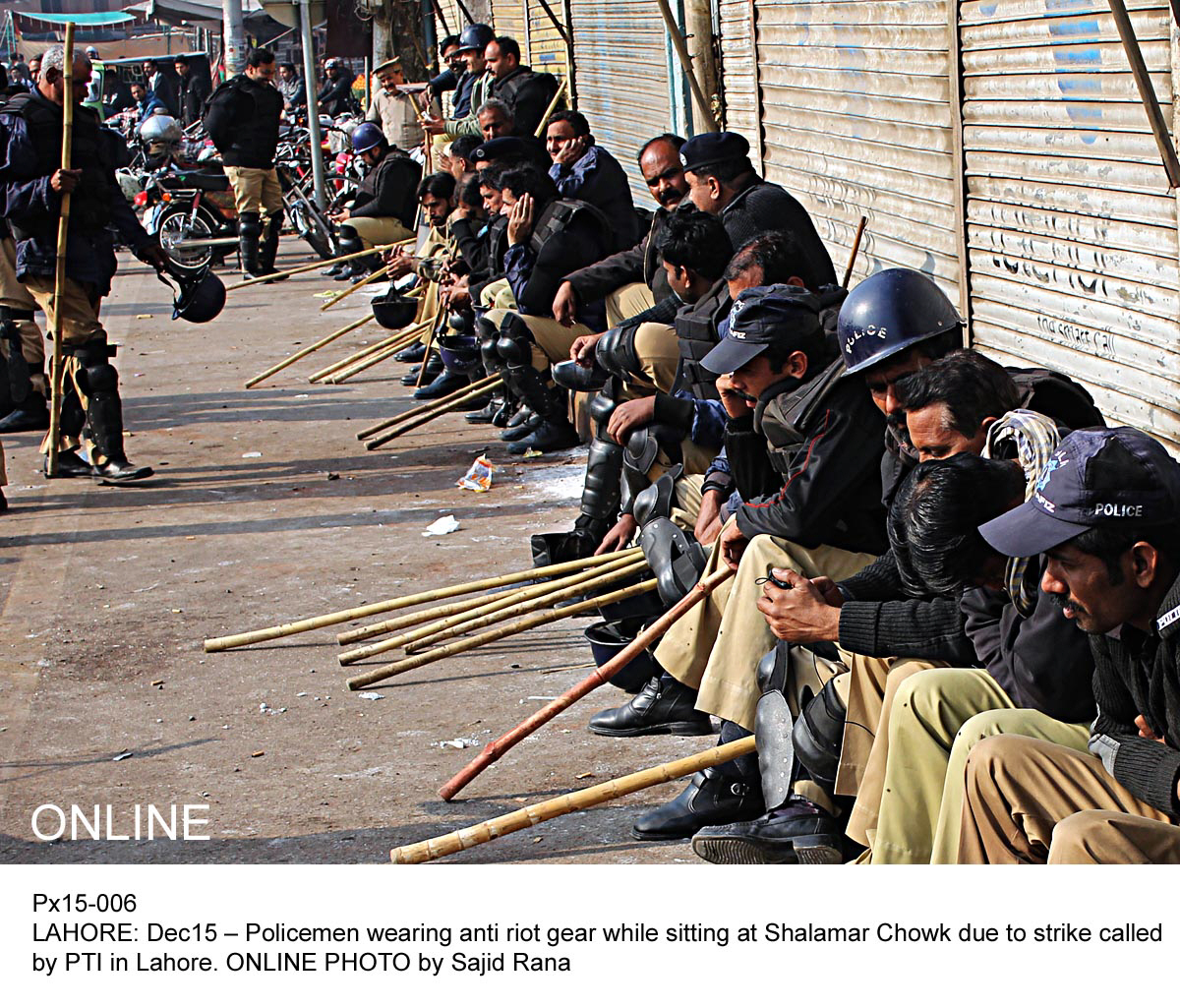 ---
LAHORE: A computerised complaint cell was inaugurated at the capital city police office on Wednesday.

All citizens' complaints will be uploaded to the system, CCPO Captain (retd) Muhammad Amin Wains said at the inauguration. "And we will take prompt action on them." He said the police were utilising all their resources to solve problems faced by the masses and provide them justice.




In the first phase, computerised complaints cells will be set up at the offices of the operations DIG, the investigations DIG and the chief traffic officer. The project will be expanded to offices of all superintendents in the second phase. In the third phase, the complaints cells will be linked to systems of administration officers at all police stations.

Wains said all complaints received at the CCPO's office will be uploaded on the system so that there is a record of the complaints filed and action taken on it. "We will assign a police official to provide citizens details of action taken on their complaints," he said.

This is one of several measures the police have taken to ensure timely provision of justice, Wains said. "It will also prevent policemen from using delaying tactics in taking action on complaints."

He said computerised complaints cells would ensure prompt action. "I will personally monitor and follow up on all complaints filed by citizens."

Criminal Records Office (CRO) SP Umar Riaz Cheema, who designed the project, told The Express Tribune that the computerised complaint cells will improve the police's response time. "It will improve our service delivery." Cheema said complaints pertaining to property will be processed in 24 hours, money and land-grab cases in seven-days and crime-against-person in three days.  He said they could take more time in murder cases.

He said they would also assign officials who would give complainants feedback regarding registration of FIRs and action taken on them.

Operations DIG Haider Ashraf welcomed the initiative. He said the project was one in a series of initiatives taken by the force to win people's confidence.




"This initiative will improve our complaints management system and ensure that citizens' grievances are addressed promptly," he said.

Investigations DIG Shahzad Sultan and Admin SSP Hassan Mushtaq Sukhera were also present at the occasion.

Published in The Express Tribune, December 18th, 2014.