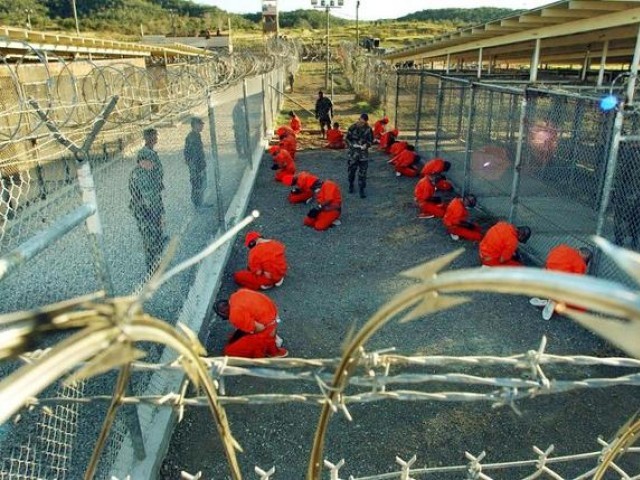 ---
ISLAMABAD:



Mullah Abdul Salam Zaeef, who had served as an Afghan ambassador in Pakistan during the Taliban rule in Afghanistan, while commenting on a recently revealed CIA torture techniques report has shared his own heart-wrenching memories being detained for four years at the Guantanamo Bay – US prison camp in Cuba.




The US military and security agencies kept hundreds of terror suspects including Afghans and Pakistanis for years and their defence lawyers say most of them were kept without fair trial and legal rights.




"Death threats to me and other Guantanamo inmates were a routine technique of the guards. They used to force us to give information to the interrogators. Once three gunmen and two guards, holding big sticks, threatened to shoot and beat me if I did not reply to questions by an interrogator," Zaeef told The Express Tribune in an exclusive interview by phone.

Zaeef has written in his book that he was handed over to the US troops at Peshawar airport days after he was picked up from his residence at the posh F-10 sector of Islamabad in late 2001. Then Pakistani officials insisted Zaeef had been handed over to Afghan authorities at Torkham border after Islamabad de-recognised the then Taliban government. He was released in September 2005 after languishing in US detention centers at Bagram, Kandahar in Afghanistan and Guantanano.

"Depriving prisoners of sleep and keeping them in solitary confinement were also common techniques to force the inmates to share information. I could not sleep for a whole month," the ex-Afghan envoy mentioned.

He went on to say that an Afghan national and the al Qaeda leader Khalid Sheikh Muhammad were shifted to Guantanamo from Afghanistan in boxes.

"The Afghan national had told me he was forced to remain in a box for eight days," Mullah Zaeef replied when asked how other prisoners were treated at Guantanamo.

He noted he had witnessed some prisoners, including al Qaeda suspects, unconscious and severely beaten, and their bones fractured.

Zaeef believes that it was not only the CIA but all American state institutions were responsible for the ill-treatment meted out to the prisoners.

"I do not think the US administration had any respect for human rights. They pursue policies only for own interests," he said.

When his attention was drawn to condemnation of the CIA's brutal acts by President Ashraf Ghani, who has also sought a report about Afghan prisoners, Zaeef said the Afghan government is "helpless and no one will listen to it."


Published in The Express Tribune, December 15th, 2014.