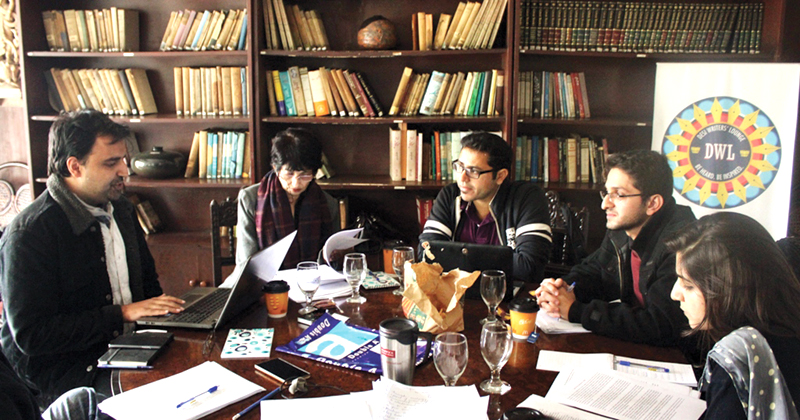 ---
LAHORE: Good storytelling is a combination of passion and technical skills, says US-based Pakistani writer Usman T Malik.

Malik, whose short fiction has been nominated for the prestigious Bram Stoker and Nebula Award Reading Lists, was speaking at the Nairang Art Gallery on Sunday.

The talk was organised by the volunteer-based organisation Desi Writers' Lounge (DWL). Malik said Pakistani writers should consider themselves the next generation of an indigenous literary tradition. He said that for good storytelling writers should make their fictional world as rich as possible. "But they should not clutter it with information… instead sprinkle details around action in the story."

Malik said writers needed to put their heart into their writing. "Passion comes first, craft comes later," said Malik whose work has been published in top US and UK magazines, including Black Static and Pseudopod. He said writers should not ignore the craft or technical skills of writing completely. One way aspiring writers could improve their writing is through reading, he said. Malik said the best writers were apprentices of reading. A writing workshop by Malik preceded the talk. Novelist Musharraf Ali Farooqi also delivered a guest lecture.

He highlighted the subcontinent's tradition of speculative fiction that encompassed science, horror and fantasy literary genres. Farooqi urged writers to read speculative fiction written by local writers in Urdu and regional languages to gain knowledge of indigenous myths, folk tales and legends.

Jennie Goloboy, a literary agent at Red Sofa Literary, spoke to the workshop's participants va Skype from the US.

Goloboy said American or British publishing houses would be interested if she contacted them with a manuscript from a Pakistani author.

"There would be tons of enthusiasm," she said.

Eleven participants, who were selected by the DWL through an application process in November, attended the workshop. They included two writers who got a scholarship from Pakistani bookstore Liberty Books to cover the workshop fees.

US bestselling Jeff Van der Meer and speculative fiction editor Ann Van der Meer also spoke to the participants via Skype.

Ann Van der Meer said editors were usually looking for stories that could move readers, surprise them and entertain in new ways.

Published in The Express Tribune, December 15th, 2014.
COMMENTS
Comments are moderated and generally will be posted if they are on-topic and not abusive.
For more information, please see our Comments FAQ