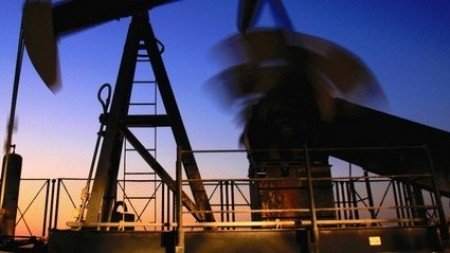 ---
SINGAPORE: Oil climbed above 84 dollars in Asian trade on Wednesday as European governments reopened their airspace to more flights following a shutdown caused by ash from an erupting volcano in Iceland.

Prices also had a boost from regional equities markets, which were buoyed by a rise in US stocks. New York's main contract, light sweet crude for delivery in May, jumped 36 cents to 84.21 dollars a barrel.

Brent North Sea crude for June rose 47 cents to 85.27 dollars. "Support could be coming from regional equity markets which appear to be doing OK so far today," David Moore, commodity strategist at the Commonwealth Bank of Australia, told AFP.

"There's also been more flight activity in Europe which is seen to be helping oil prices." Planes took to Europe's skies in greater numbers Wednesday after the chaos caused by the Iceland volcano cloud.

Britain finally lifted a flight ban on its airspace late Tuesday, following Belgium, France and Germany and others in easing restrictions introduced after the Eyjafjoell volcano spewed a huge dust cloud across the continent.

However, airlines face a huge challenge to shift the backlog of passengers that has built up. Millions of people have been stranded across the globe since Europe began shutting down airspace on April 14, and airline schedules are in disarray after so many of their planes were grounded.

Asian stocks were also higher, lifted by Wall Street's gains and solid earnings from Apple Corp. Japanese shares were 1.54 percent higher by noon, with the headline Nikkei index of the Tokyo Stock Exchange finishing the morning session up 168.09 points at 11,068.77. Hong Kong shares were 0.32 percent higher in early trading.