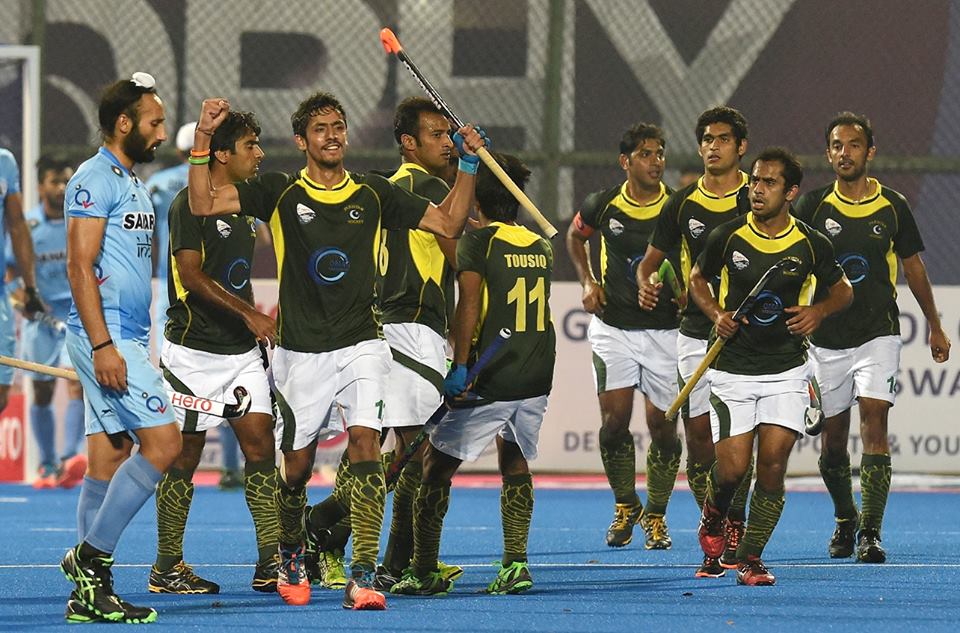 ---
After Pakistan's historic victory in a hockey match, Indian media raised a hullaballoo and the pointed questions of Indian journalists compelled the Pakistan team's head coach Shahnaz Shaikh to boycott a post-match press conference.

Later, talking to private TV channels, Shaikh said Indian media was unnecessarily trying to create a controversy. "The behaviour of Indian media is beyond comprehension," he said, adding that the media used extremely inappropriate language and raised objection to the way Pakistani players celebrated their victory.

"After the match our players danced 'Bhangra' which is our tradition," he said.




The Pakistan Captain Muhammad Imran said after the match Indian viewers reacted as if India had lost a war. "They threw bottles at us and shouted slogans but we celebrated our victory which is our right," he said.

"Even the Indian team did not congratulate us on our victory," he said, adding that India should not organise such events on its soil if it cannot bear to face defeat.

It must be noted that Indian media raised objection when some Pakistan players removed their T-shirts after the victory.

Published in The Express Tribune, December 14th, 2014.
COMMENTS (86)
Comments are moderated and generally will be posted if they are on-topic and not abusive.
For more information, please see our Comments FAQ