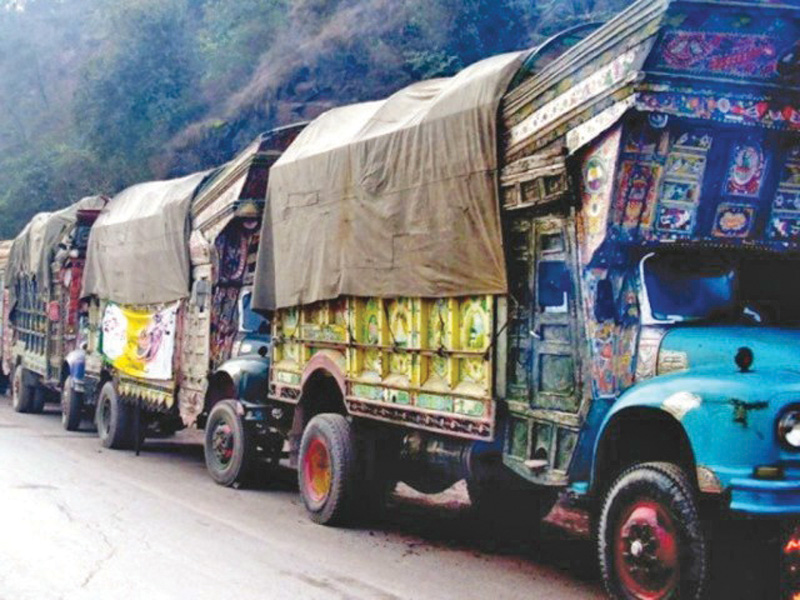 ---


Large fractions of ration quotas from Landikotal tehsil, Khyber Agency are allegedly being smuggled to Afghanistan on a daily basis, resulting in scarcity of daily use food items and a substantial increase in their prices.




Qari Musarrat Shinwari, a member of Landikotal bazaar traders union, told The Express Tribune on Friday that traders do not know how much ration they are allowed to transport from the city by the political agent.

"All we know is that we are allowed to take 60 cows or bulls from other areas to Landikotal every day," Shinwari added.

Over the past year, the entire permit system has been controlled by a mafia which smuggles the ration to Afghanistan where they are sold at double the prices, he alleged.

Heavy on the pocket

Noman Shah, another shopkeeper at the bazaar, said the prices of lentils, meat, fish, fruit and vegetables have increased. All these items are sold at a higher rate as compared to other areas of Pakistan.

"I applied for a permit but wasn't issued one," Shah said. "Shopkeepers and traders often have to bribe the political administration, security forces and khasadar officials at every check post from Peshawar to Landikotal to let their items go through."

Shopkeepers are forced to charge customers a higher amount for everyday commodities to pay these bribes, he claimed.

Shah told The Express Tribune the political administration officials have also specified a route for this smuggling in Torkham. "In the evening, all ration is gathered at a 'kusa' or alley and is subsequently smuggled across the border on carts," Shah said.

However, neither Pakistani nor Afghan officials check these items. "Everyone is aware of this practice but no one can question it," he added.

Taking a stand

Shopkeepers and traders have repeatedly appealed to officials of the political administration to curb smuggling of these items to Afghanistan. On their part, political administration officials have assured them that action will be taken against those involved in this cross-border smuggling.

According to an official of the political administration, the border force has been asked to tackle the situation in an effective manner. He added that many influential people from both sides of the border are involved in this activity.

Published in The Express Tribune, December 13th, 2014.