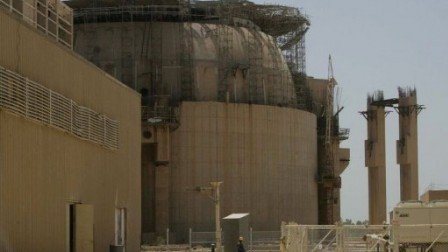 ---
GENEVA: The United States believes it will be possible to convince Pakistan to join negotiations on a treaty to ban production of fissile materials for nuclear weapons, a senior US diplomat said on Tuesday.

The UN-backed Conference on Disarmament in Geneva has been considering such a ban. But Pakistan has blocked the start of negotiations on a fissile material cut-off treaty, arguing this would put it at a permanent disadvantage to India.

Laura Kennedy, the new U.S. ambassador to the 65-nation conference, said its consensus rules, giving every participant a veto, would allow Pakistan to secure its interests.

"We hope that they will come to agree with us that they can engage in the negotiations and protect their national security interests at the same time," Kennedy told reporters. Pakistan could be protected by the consensus rule.

Fissile material -- plutonium or highly enriched uranium -- is the essential ingredient for nuclear weapons, Kennedy noted.

"So you don't get to a world without nuclear weapons without tackling this issue," she said, referring to the long-term goal laid out by President Barack Obama in Prague last year.

The drawn-out diplomatic manoeuvrings to launch the fissile talks have frustrated participants, with some suggesting that countries that want to make progress on a fissile pact should start negotiating among themselves.

A similar approach led to a far-reaching treaty, signed in Oslo, to ban cluster munitions, but without the participation of some of the main holders -- such as the United States, Russia and China -- of the weapons.

They contain scores or hundreds of submunitions or "bomblets" that blanket wide areas and can explode years later, posing danger to civilians.

INFORMAL NEGOTIATIONS

Another approach to the stalled Geneva talks has come from the conference's incoming Belgian presidency, which has suggested starting with informal negotiations.

This would allow participants to address complicated questions of data and verification before negotiations start formally.

Kennedy recalled that years of technical work at the talks on mutual balanced force reductions (MBFR) in Vienna during the Cold War, which had long appeared stalled, paid off once there was a political breakthrough, allowing the parties to move quickly to a treaty on conventional armed forces in Europe.

UN Secretary-General Ban Ki-moon told the nuclear summit in Washington on April 13 that he would consider convening a ministerial session of the Conference on Disarmament in New York in September to break the deadlock. [ID:nN12190511]

Kennedy said she hoped that next month's review of the nuclear Non-Proliferation Treaty (NPT), an event held every five years, would also give some impetus to the Geneva talks.

One aim of the review would be to tighten up rules against countries quitting the NPT in violation of their obligations, as North Korea has done, she said.

Any state has the right to withdraw from the NPT, but they should give 90 days notice, detail the extraordinary reasons that have led them to leave and consult with other parties and the UN Security Council, she said.