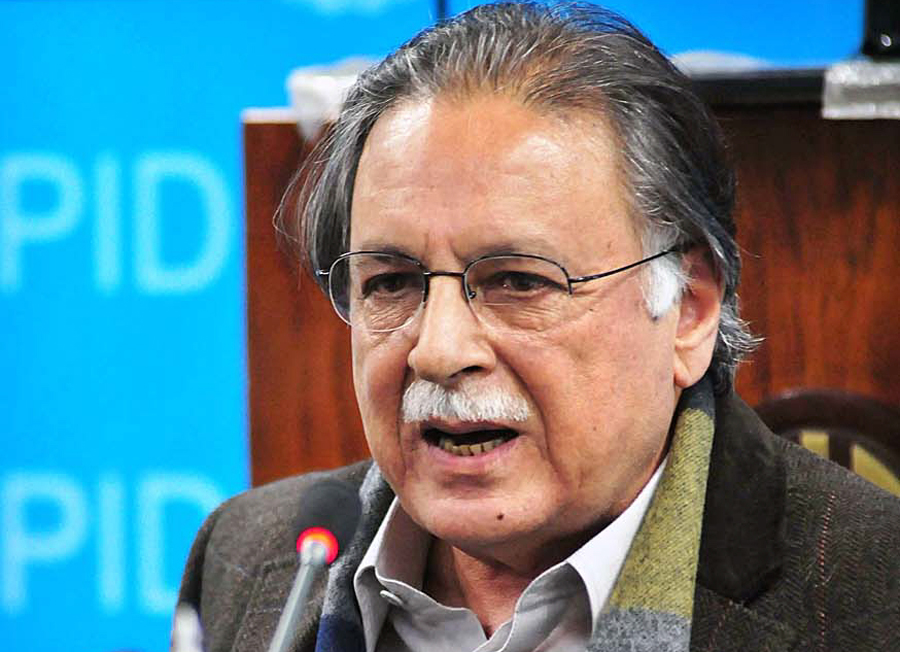 ---
ISLAMABAD:

Information Minister Senator Pervaiz Rashid cast fresh doubts on Sunday on the possibility of the government resuming dialogue with Imran Khan's Pakistan Tehreek-e-Insaf (PTI) less than 24 hours before the opposition party begins its Faisalabad shutdown plan.


Senator Rashid argued that since the government had already written a letter to the Supreme Court (SC) to form a judicial commission to audit the May 2013 elections and investigate rigging charges there was nothing left to discuss with the PTI.

"The government on 13 August wrote a letter to the Supreme Court to form a judicial commission to probe PTI's allegation of rigging in the previous election. Now what issues remain for the government to talk with the PTI?" questioned Senator Rashid.




According to him, Imran Khan's attitude has left no option for the government to resume talks with the PTI. At his press conference on Sunday, Imran announced that he would not accept the judicial commission's report if he finds it against his wishes.

"What is the need for a judicial commission now that the PTI chief has announced that he won't not accept any result that goes against his party?" he asked. He claimed that if Imran Khan is serious to have to an inquiry from a judicial commission then he has "to first announce cancellation of all his plans and end his sit-in in Islamabad".

Senator Rashid also appeared to lay out the ground rules for the talks. Imran should announce that his party will neither stage a sit-in nor take out rallies in the country, but instead sit at the negotiating table".

He pointed out that previously Finance Minister Ishaq Dar had led the government's body for talks but Imran called back his team. "It is Imran who should change his attitude."

Moreover, PM Nawaz Sharif, who returned from his UK visit Saturday night, held a meeting with the finance minister and other senior party leaders. They suggested that the government should start talks with the PTI after consultations with the parliamentary leaders of various political parties in the National Assembly.

He said that Imran's attempt to lock down Faisalabad is bound to fail, citing how his earlier plans had flopped. Faisalabad, according to him, will remain open on December 8 and function normally.

Published in The Express Tribune, December 8th, 2014.

 
COMMENTS (16)
Comments are moderated and generally will be posted if they are on-topic and not abusive.
For more information, please see our Comments FAQ