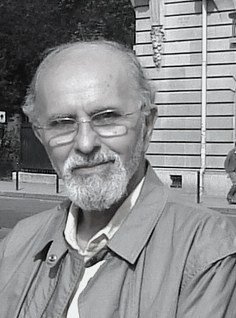 ---
KARACHI:



Translation is difficult and a good translator, sometimes, needs a mystical third eye to understand what the author is trying to say, said professor emeritus of Urdu, Persian and Islamic Studies at the University of Wisconsin-Madison, Dr Muhammad Umar Memon on Wednesday evening.




"It is a fact that every translator cannot feel what the author feels or writes," he said in a conversation about writing and translation at The Second Floor Café. "Every act of translation is also an act of self-discovery. For instance, when I translate I find myself lost in thoughts most of the time, no matter where I am or what I am doing."




Dr Memon is a prolific writer and has translated from English and Arabic to Urdu and from Urdu to English. His writings and translation of Urdu fiction have played a significant role in introducing the English-speaking world to Urdu writers, such as Intizar Hussain and Naiyer Masud.

In 1989, Dr Memon wrote a collection of short stories, Tareek Gali. "I stopped writing fiction because of some other engagements," he said. "I believe that writing involves seriousness and it needs an intense involvement. I did not have time to write fiction but I enjoy translations."

"Creativity is an element that wisdom does not accept sometimes," said Memon. "Fiction is a total fabrication. Not every literary work in Urdu is creative. For example, Saadat Hasan Manto's entire body of work is not of high quality. Some of his work is run-of-the-mill." He added, that undoubtedly Manto was a giant in the context of Urdu and one of South Asia's greatest writers.




According to Dr Memon, when he translated Manto's work he felt that Manto did not have time to read over his work again. He said that fiction should highlight society's issues rather than politics or religion. "A person should have freedom of thoughts and expression," he said. "I am not saying that one should only write about fantasy because to write fiction one needs characters."

He added that a writer should keep the country's literacy rate in view when writing.

All about language

While discussing translations in Pakistan, Dr Memon said that translating books, novels and essays is something that has decreased over the years. "In Middle East, it is the opposite. People love their language and translated works have really picked up," he said. "If we had a higher literacy rate, things could change." He added that Iran was reaching 100 per cent literacy and they regularly publish Persian translations of Western scientific, literary, and philosophical works.

He claimed that in Iran, several Latin American and Hungarian novels had also been translated recently.

"On the other hand, the percentage of literacy in Pakistan is extremely low," he said. "On the other, only one per cent or less people read fiction in the country."

New reading list

Among his translations from Urdu are Naiyer Masud's The Essence of Camphor, Snake Catcher, and The Occult, as well as short story collections, including The Colour of Nothingness, Domains of Fear and Desire, The Tale of the Old Fisherman, Do you Suppose It's the East Wind?, and An Epic Unwritten. His translations into Urdu include writings on Sufi metaphysics, and over a dozen novels by foreign authors such as Orhan Pamuk and Milan Kundera.

Published in The Express Tribune, December 5th, 2014.