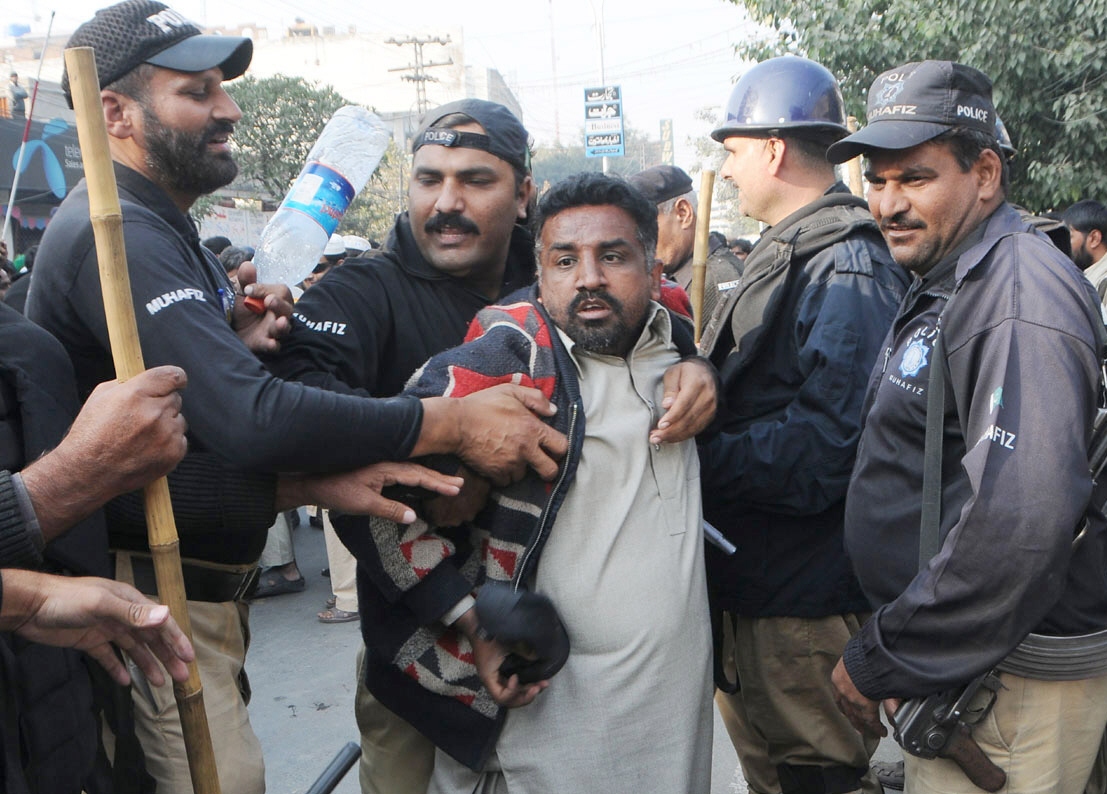 ---
LAHORE: Punjab Police on Wednesday, which also happens to be the International Day of Persons with Disabilities, manhandled a group of blind men who were protesting outside the Lahore press club in favour of an increase in the job quota for the blind in the government sector.

A scuffle broke when protesters tried to move towards the CM House (7-Club Road) Lahore, via Davis Road, where the presidential convoy was scheduled to pass through.

Speaking to The Express Tribune, DIG Operations Dr Haider Ashraf said the men had been protesting outside the press club since morning, and the police facilitated them by arranging their meetings with the concerned department. However, he added, they then tried to move towards the Mall Road to block the presidential convoy route.

CM Punjab Shahbaz Sharif took notice of the incident and asked DIG Operations to submit a report in this regard.

Dr Haider subsequently suspended five police officials, and added that action would be taken against them after inquiry.

"We condemn every kind of torture on citizens," he said.

"We were protesting for our right to get in the government sector as per our quota and the police tortured us," one of the protesters told The Express Tribune.

However, SP Imtiaz Sarwar said that no one was baton-charged, and they only tried to stop them from entering the Club Road. In fact, he added, the police facilitated the blind protesters by arranging a meeting with the concerned department so that their issues could be resolved.

Another protester added that they would only hold negotiations with the Punjab chief minister or Hamza Shahbaz Sharif.

"The police are patronising hooligans, the likes of 'Gullu Butt" he added.


COMMENTS (44)
Comments are moderated and generally will be posted if they are on-topic and not abusive.
For more information, please see our Comments FAQ