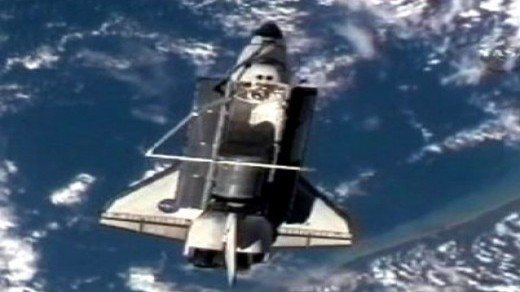 ---
HOUSTON: The space shuttle Discovery passed up the first opportunity to land in Florida early Tuesday because of fog and rain showers at the Kennedy Space Center.

Nasa's Mission Control is now looking to a possible landing at Edwards Air Force Base, California, at 9:01 am (1301 GMT), where favorable weather was forecast, after passing up the 7:34 am (1134 GMT) Florida touchdown.

There was also another opportunity to land at Kennedy at 9:08 am EDT (1308 GMT), if conditions improved.

"The fog is hanging in," Mission Control told Discovery commander Alan Poindexter before the seven astronauts passed up the first of five landing opportunities. "The trends are unfavorable."

Rain and fog in Florida on Monday meant passing up two landing opportunities, stretching Discovery's re-supply mission to the International Space Station to a 15th day.

Earlier Monday, after two aborted attempts, Mission Control told shuttle commander Alan Poindexter that there was "a lot of cause for optimism, but at the end of the day, it was too low of a (cloud) ceiling."

Bryan Lunney, Nasa's supervising flight director, meanwhile said the shuttle and its seven-member crew have enough provisions to remain in orbit until on Wednesday if necessary.

Nasa also said that Discovery faces no threat from a huge ash cloud spewed by an erupting Icelandic volcano, which has shut down air traffic over Europe, because its return into Earth's atmosphere does not take it over the affected area. During two weeks in space after its April 5 launch, Discovery delivered nearly eight tonnes of scientific equipment to the International Space Station along with other supplies intended to fortify the orbiting science laboratory for operations beyond Nasa's final shuttle launch.