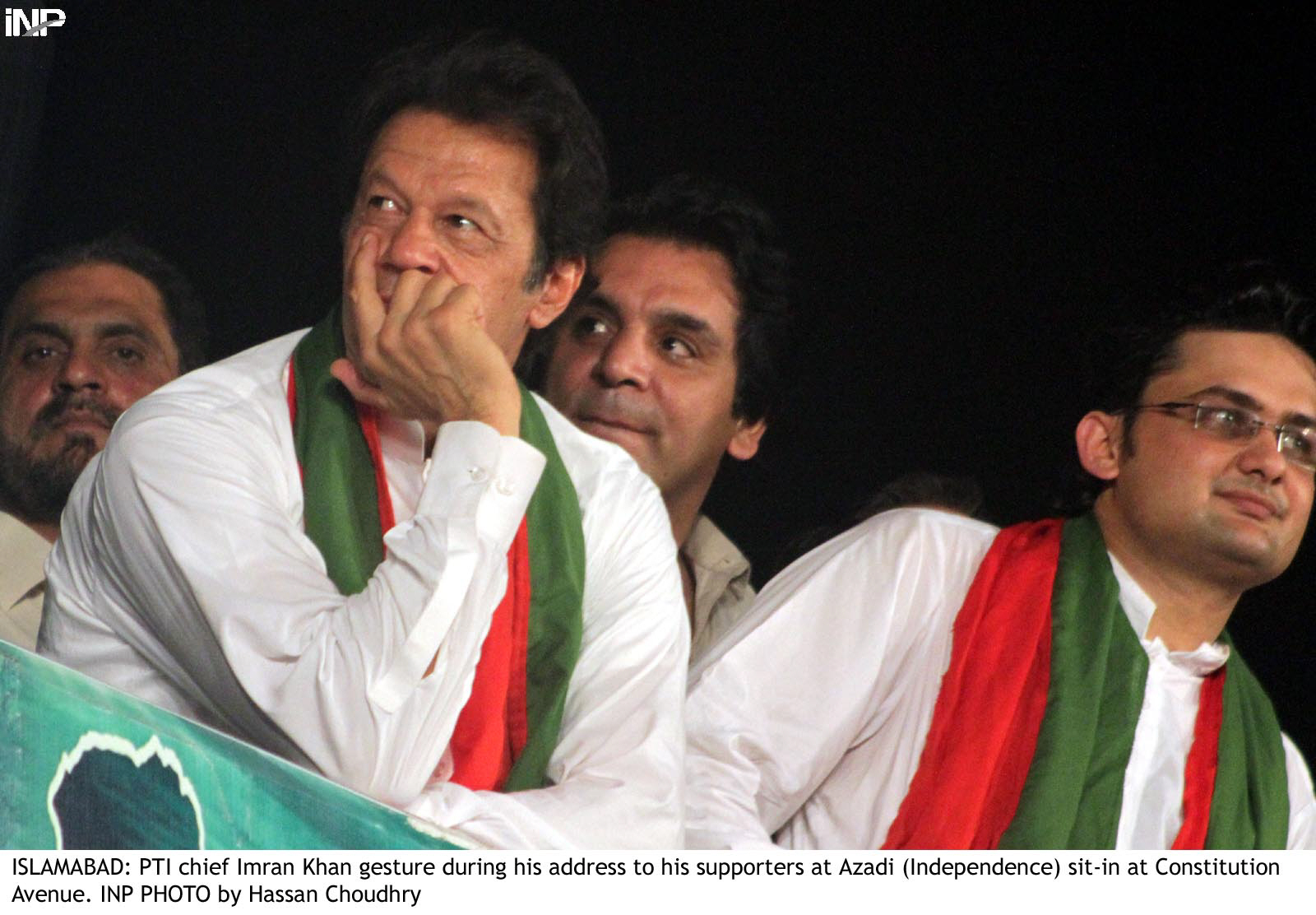 ---
ISLAMABAD:



A day after the government cut the price of petroleum products, Pakistan Tehreek-e-Insaf (PTI) demanded a further cut in the petrol price by Rs5 per litre and withdraw the hike in electricity tariff by November 30.




Addressing the sit-in at Constitution Avenue on Saturday, PTI chief Imran Khan said: "It is because of your [people's] pressure that the government has reduced POL prices but there has to be a cut of another Rs 5 per liter as per the decline in international market."

He also questioned the government why was the electricity rate raised when fuel prices have gone down. He said that 40 per cent electricity is produced though Oil and with 25 per cent decrease in POL, the electricity tariff should also be revised. "We give the government till November 30 to reduce the electricity tariff," Imran Khan added.

The PTI chief warned the government against trying to stop the November 30 gathering. "Do whatever you [the prime minister] can; neither you nor your Gullu Butt in police can stop whatever is going to happen on November 30."

The power sector was the focus of Imran's speech on Saturday and he censured the government's policies particularly of generating electricity through coal. "Instead of installing six coal power plants in Punjab, he said, "the government should have installed the plants in Sindh to save the transportation cost of coal."

He said that it is ultimately the people who will have to pay the hefty price for electricity made of coal.

On the other hand, Imran complained that the federal government is not allowing the Khyber-Pakhtunkhwa government to go for two hydro power projects of 125MW in Chitral and Swat with its own funds.

Published in The Express Tribune, November 2nd, 2014.
COMMENTS
Comments are moderated and generally will be posted if they are on-topic and not abusive.
For more information, please see our Comments FAQ