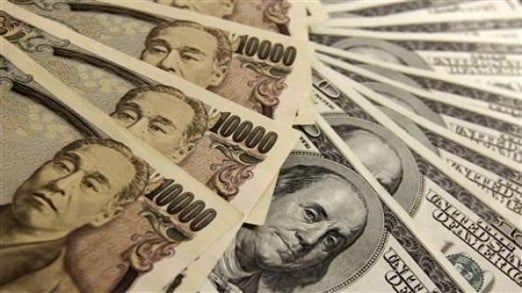 ---
TOKYO: The dollar rose slightly against the major currencies in Asian trade on Tuesday as investors awaited a speech by the US Federal Reserve chief while monitoring the lingering Greek debt crisis.

The euro fell to 1.3475 dollars in Tokyo late morning trade from 1.3487 dollars in New York late Monday, but firmed to 124.75 yen from 124.58 yen.

The dollar edged up to 92.58 yen from 92.42 yen in New York. The European single currency eased against the dollar as investors took cues from a report that the Greek debt crisis may get worse, Mizuho Corporate Bank senior dealer Satoshi Tate told Dow Jones Newswires.

Investors awaited a meeting between Athens, the EU, IMF and European Central Bank officials on Wednesday on the technical aspects of the EU-IMF rescue deal agreed earlier this month.

Earlier on Monday, the IMF team arrived in Greece as Athens ran into more trouble on the financial markets, with the yield -- the rate of return paid to buyers -- on its benchmark government bonds soaring to fresh highs.

Investors were also looking to a speech by Fed chief Ben Bernanke and more US corporate earnings reports scheduled later in the day, Tokyo Forex and Ueda Harlow senior dealer Masanobu Ishikawa said.

Mizuho's Tate added the euro was on firm ground earlier in day due to investors' short-covering on slightly positive share prices. But he noted that it later declined, which may suggest "that short-covering has ended".